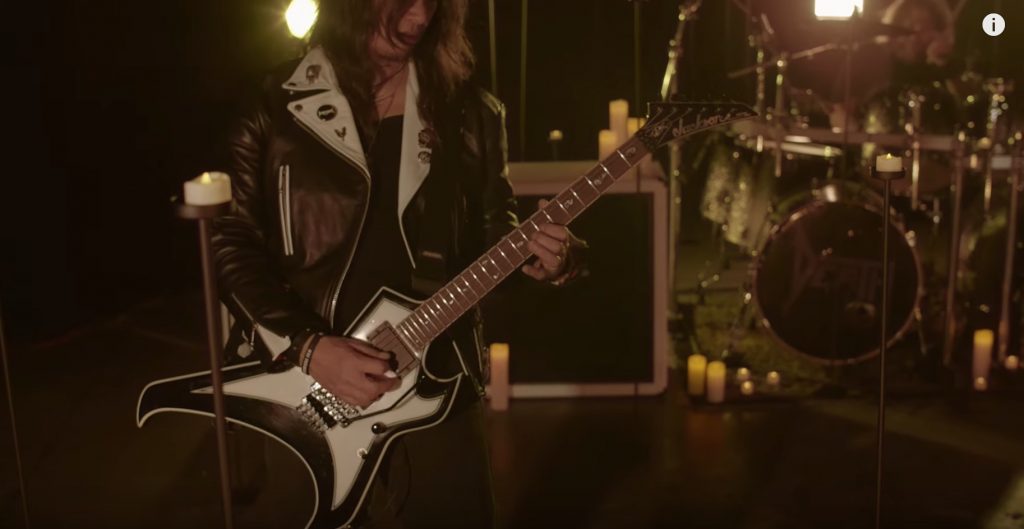 Trash metallers Death Angel released the haunting music video for new single "Immortal Behated," which is featured on new album Humanicide.
In the clip, a cryptic hooded figure stalks vocalist Mark Osegueda as lead guitarist Rob Cavestany tears it up on his Custom Jackson Dragon "Ying Yang" axe. (you can mix the tense here as released is past tense but action happening sounds & reads best when talked about in present )
Death Angel also nabbed their first Grammy nomination this week for "Best Metal Performance" for Humanicide's title track.
Give "Immortal Behated" a listen below, and catch Death Angel on tour here.