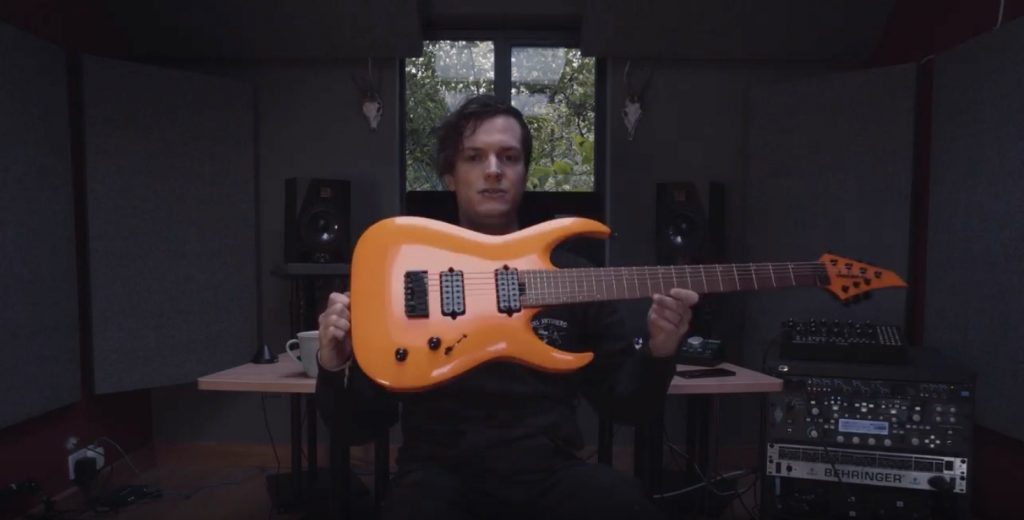 YouTuber Joe Hamilton reviews the ergonomic design and versatile voice of the Pro Series Signature Misha Mansoor Juggernaut HT7 in a new demo video.
"Honestly, [the Juggernaut HT7] is the most ridiculous value for money I have come across in a guitar," says Hamilton.
The Juggernaut HT7 features a caramelized bolt-on maple neck with a 20" flat radius caramelized maple fingerboard designed for fast, articulate single-note playing.
"The neck especially feels as good as anything else I have played priced one thousand pounds and up," adds Hamilton. "I'd say this neck rivals any guitar in that price range. It sounds great and it looks great."
In the clip, Hamilton riffs through progressive-metal, Periphery-inspired runs to clean tones and notes the versatility of the direct mount MM1 humbuckers in the bridge and neck.
"Something that is very common in signature guitars is the pickups can suck ass, but these [MM1 pickups] are really good," concludes Hamilton. "They don't sound muddy, they sound articulate and they have good string definition as well, which is really important. You can hear how versatile they are from the distorted tones to the ambient tones."
Watch Hamilton's full demo below.