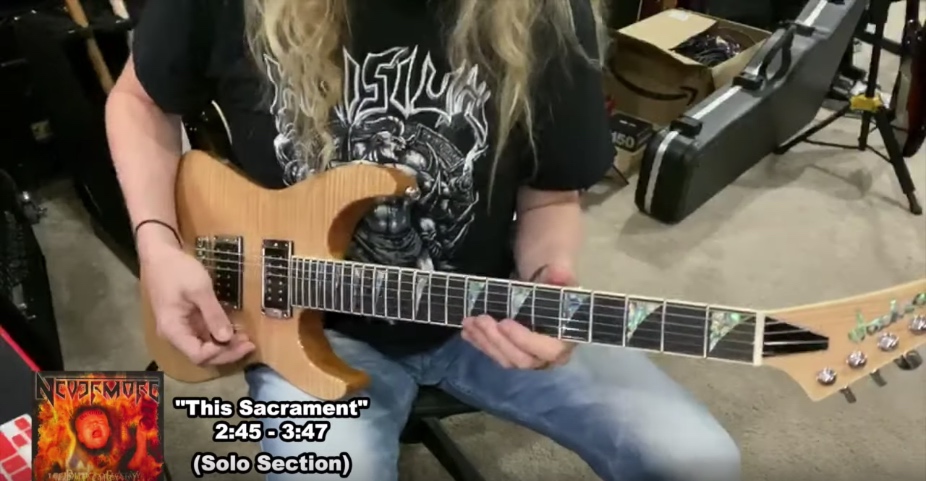 Shred wizard and Arch Enemy guitarist Jeff Loomis breaks down his solo in Nevermore's "The Sacrament," which is featured on the thrash metal band's second album, The Politics of Ecstasy.
In a new video lesson on his YouTube account, Loomis breezes through the solo on his killer custom shop Jackson Soloist before breaking down each part by which pickup positions he utilizes.
Watch Loomis in action below!