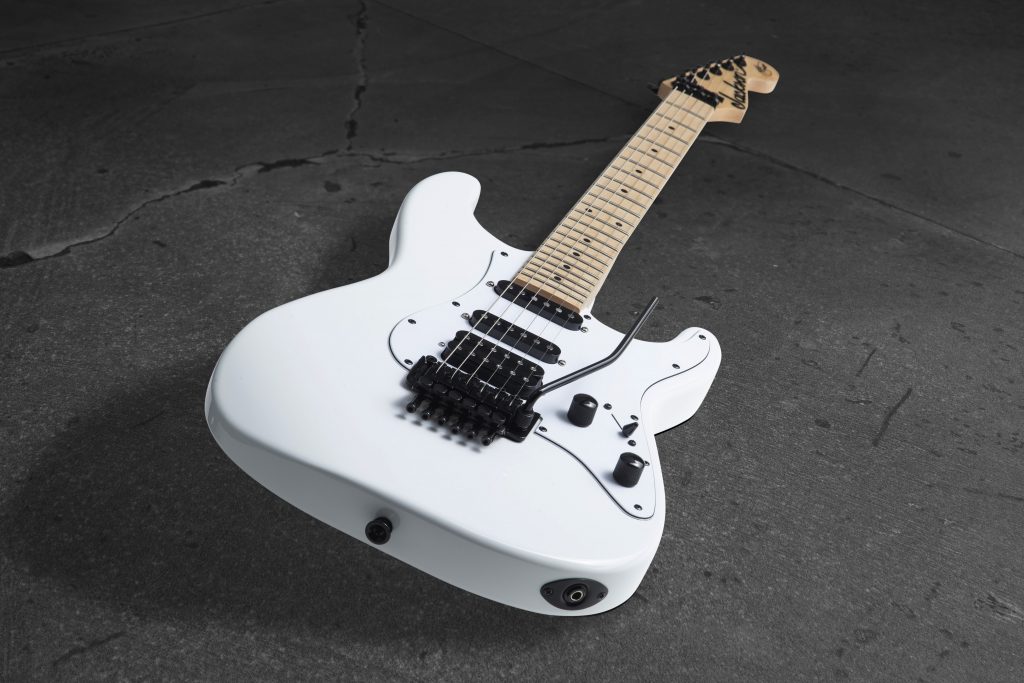 The Jackson X Series Signature Adrian Smith SDXM nabbed a rave online review from Guitar World's Chris Gill, who marveled at its high-performance specs and value-conscious price tag.
"To the naked eye, the Adrian Smith SDXM looks identical to its pricier USA-made San Dimas flagship version," wrote Gill. "The differences lie in details like a slightly wider nut width, different materials and different hardware."
The HSS configuration consists of a Jackson high-output humbucker and two Jackson single-coil pickups that combine to recreate Smith's fiery, overdriven tone.
"The bridge humbucker's tone is very aggressive with a prominent midrange growl, while the single coil pickups deliver fat Strat-style tones with crisp percussive attack enhanced by the maple fretboard," noted Gill.
In conclusion, Gill praised the craftsmanship of the SDXM and the broad tonal offerings of this heavy metal machine.
"Attention to detail is immaculate, and its playability is simply outstanding," summed up Gill.
Read Gill's full review of the SDXM here.