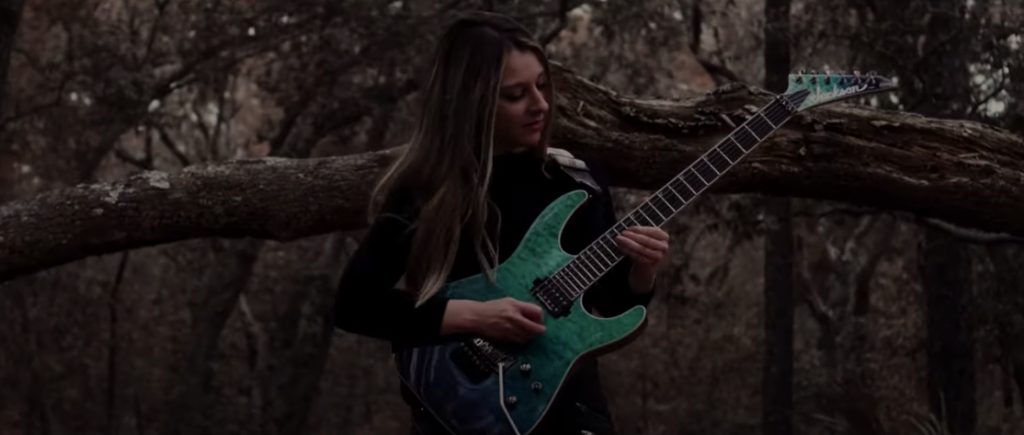 Orlando-based tech-death metal quartet Mindscar released the music video for their merciless new single "My Masochist."
Staged in the heart of a forest, the band ripped through the song while a man is chased by a nefarious hooded figure. Lead guitarist Alyssa Day tore it up on a Jackson Pro Series Soloist™ SL2Q MAH in a cascading Caribbean Blue Fade finish.
Give this intense song a watch and listen below, and follow Mindscar here for more musical news and announcments.