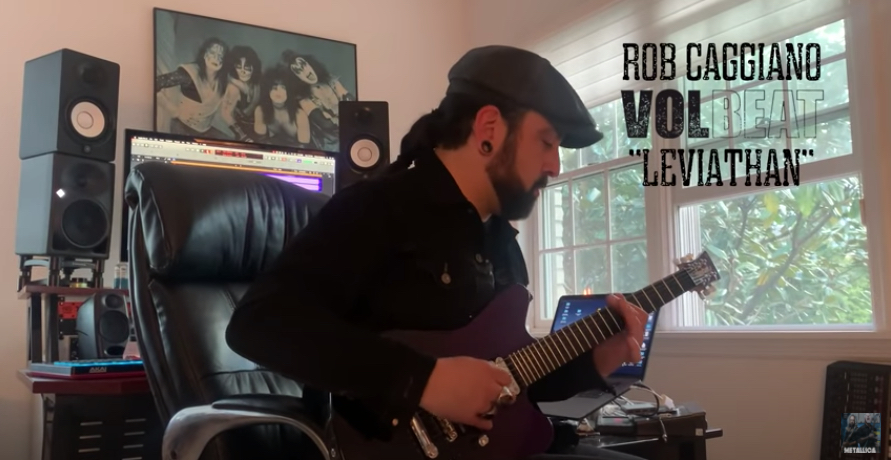 In a recent episode of Guitar World's Sick Riffs, guitarist Rob Caggiano dissected the riffs from Volbeat's single "Leviathan," off recent album Rewind, Replay, Rebound.
"Nothing too complicated, it's a pretty fun riff to play!" said Caggiano about breaking down the main riff. "'Leviathan' goes into this Thin Lizzy-esque type of part where [vocalist] Michael Poulson and I do some harmonies. It's pretty simple."
Watch Caggiano rip his way through this high-octane number below with his Jackson USA Signature Shadowcaster.