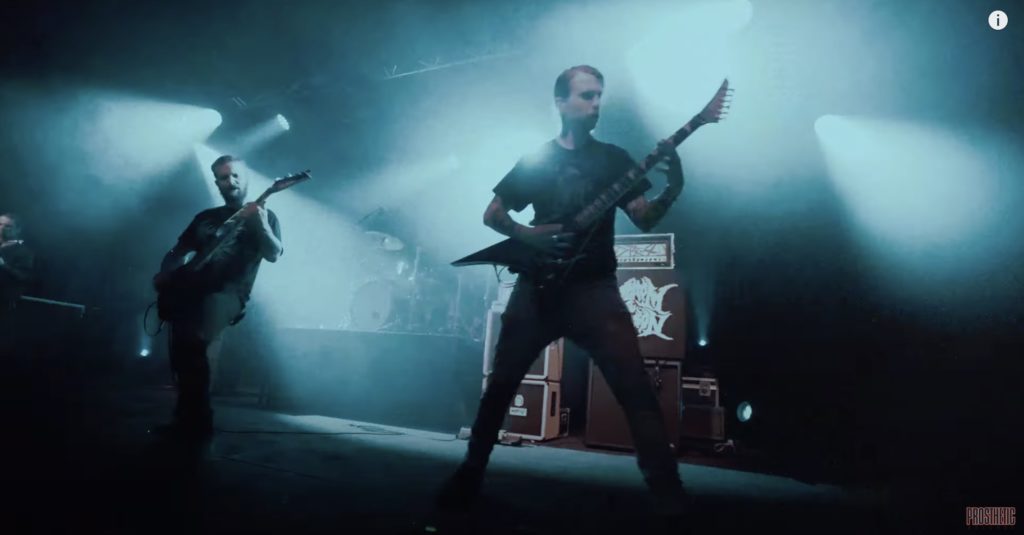 Welsh metallers released second single "Daemon Vulgaris" off upcoming third album Primeval.
"'Daemon Vulgaris' depicts humanity as the evil force of destruction and explores our destructive impact on other species and the capacity of the planet to sustain life as we know it," said the band in a statement. "Human cruelty can take many forms, from the daily almost unnoticed ways in which we hurt each other to atrocities like genocide and slavery. The capacity for such destructiveness is rooted deep within us."
The video captured that sense of destruction, following vocalist Larissa Stupar as she wanders in a wheat field while images of catastrophic forest fires and smokestacks flash on the screen. The footage then cuts to the band performing live on stage. Armed with his Jackson Pro Series King V™ KVT, guitarist Ash Gray swaps sweltering licks with fellow axeman Ben Thomas on his Jackson Pro Series Rhoads RR24Q, while bassist Mike Jefferies provides the booming low-end on his Jackson X Series Signature David Ellefson Concert™ Bass CBX V.
Primeval is set to be released October 9 via Prosthetic Records. Watch "Daemon Vulgaris" below, and follow Venom Prison here for more musical news and announcements.