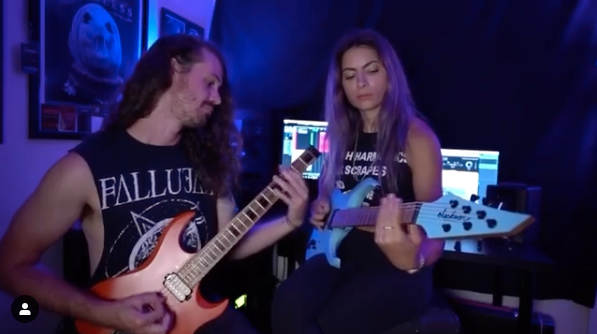 Kallias guitarist Nicole Papastavrou swapped her usual 8-string axe for a Jackson USA Signature Misha Mansoor Juggernaut HT6 in a new Instagram playthrough.
Papastavrou and tech-death metal guitarist Justin McKinny pummeled their pay through this death metal inspired number. The HT6's direct mount Bare Knuckle Ragnarok Misha Mansoor Signature pickups cut through the mix perfect with a silky smooth top end and unparalleled clarity.
Watch Papastavrou in action below, and follow Kallias here for music news and updates.