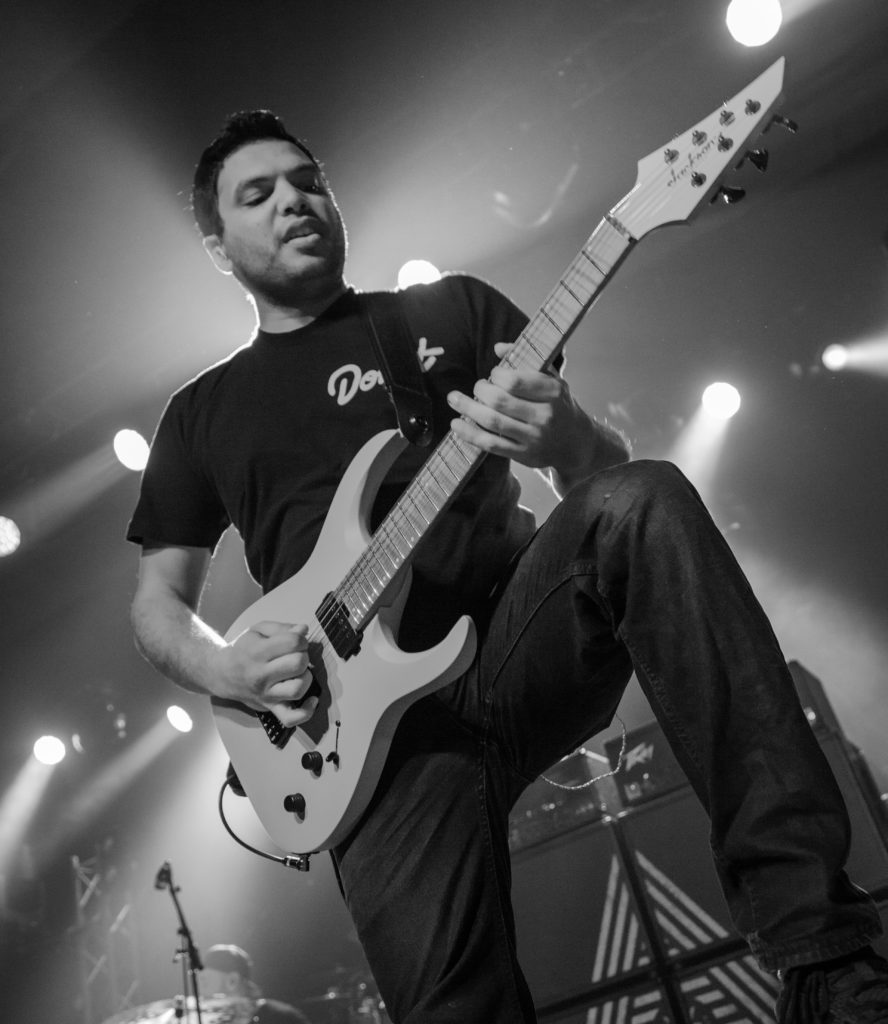 For the magazine's September issue, Guitar World sat down with Periphery guitarist Misha Mansoor and his bandmates Jake Bowen and Mark Holcomb to discuss recording the mammoth Periphery IV: Hail Stan, and the gear used to achieve the album's brutal tones.
"You know, if you asked me early on in the process what I thought our new album was going to sound like, I would've told you artsy and experimental," said Mansoor. "But I guess we were in a heavy mood!"
Periphery IV: Hail Stan still packs plenty of their trademark prog-metal grit with the nearly 17-minute riff marathon "Reptile" and the brutal "Blood Eagle." But peppered between the highly technical solos and heavy palm-muted runs are lighter numbers like "Crush" that might take fans by surprise.
"We always have all sorts of wild ideas as to what the album is going to sound like, but it's almost entirely irrelevant because when we sit down, whatever happens, happens," said Mansoor. "We've learned not to fight the process but to just embrace it."
The guys shared guitar duties throughout the production of the record and turned to Mansoor's signature Jackson Juggernaut models to achieve the merciless tone heard on the album.
"I have two variants of [the Juggernaut] – one has Bare Knuckle Juggernaut pickups and one has Bare Knuckle Ragnarok pickups," said Mansoor. "And I think the Ragnarok is slightly more aggressive. And I think due to the heavier nature of this album— that one ended up being used a bit more."
"One thing that is worth mentioning is Misha also had one of his Jacksons outfitted with an EverTune bridge, and we did the bulk of the rhythm work with that guitar," chimed in Bowen. "It made for a consistent and pleasurable recording experience."
Read the full interview with the guys here, and catch Periphery on tour in support of Periphery IV: Hail Stan here.