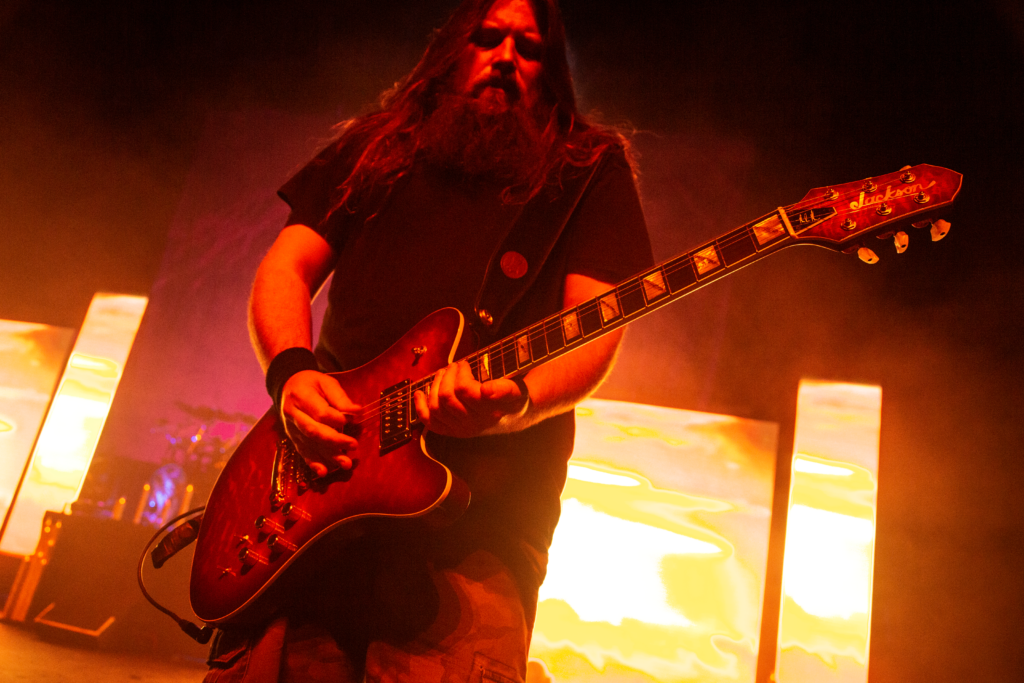 Given Jackson's 10-year partnership with Mark Morton, we're well aware that he's a man of many talents. A household name for his prolific crushing fret work with Lamb of God, Morton has always expressed his love for all genres – from blues to jazz and grunge. On March 1, Morton will bring his versatility to the masses with his debut solo album Anesthetic.
"With a project like Lamb of God I'm always trying to push what we can get away with stylistically but within limits," said Morton in an interview with Graham Hartmann from Loudwire. "With this project, I was off the leash… it's all over the map. There's more commercial sounding hard rock, there's bluesy stuff, there are a couple songs that have a real '90s kinda feel."
In addition to its genre jumping, Anesthetic packs a slew of eclectic guest appearances, including the late Linkin Park singer Chester Bennington on the record's second single "Cross Off." The release landed at No. 18 on the Hard Rock Digital Song Sales chart and has amassed over 2 million views on YouTube since its release six weeks ago.
"[Chester] did 'Cross Off' because he loved the tune; he was excited about screaming again and being on something more metal and heavier," said Morton.
Give this relentless song a listen below with the official new music video.