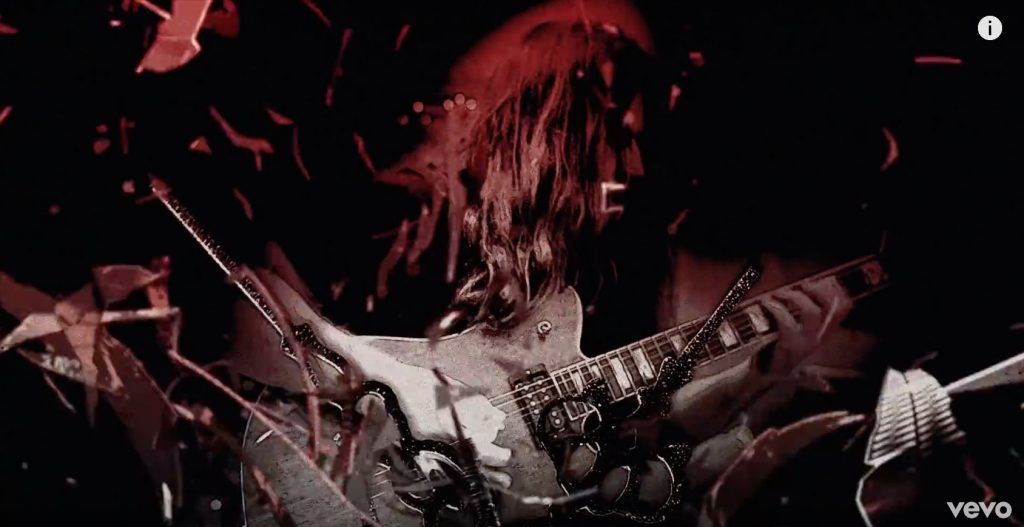 Groove metal titans Lamb of God released the dystopian music video for throttling new single "Checkmate," which will appear on their upcoming eponymous album.
The video kicked off with a shot of the United States Capitol building surrounded by smoke stacks gushing pollution into the air. Guitarist Mark Morton nimbly riffs on his Jackson Pro Series Signature Mark Morton Dominion over Randy Blythe's rumbling vocals, while visuals of clocks and their innerworkings fade in and out.
Marking their tenth studio album, Lamb of God will be released May 8 on Epic Records. The band also just announced a co-headlining 55-date tour with Megadeth, kicking off in Bristow, Va., on June 12.
Watch the video for "Checkmate" below and click here for more Lamb of God tour specifics.