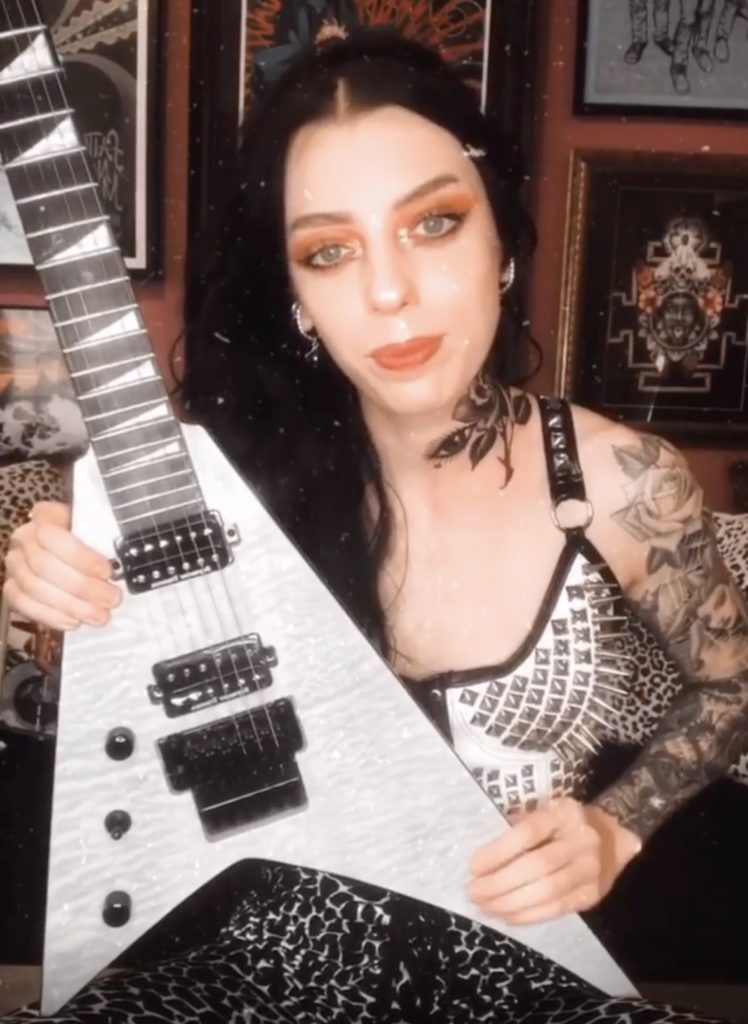 Taking to her Instagram, guitarist Jes Paige showed off the regal Jackson Pro Series Rhoads RR24Q in Winterstorm that she recently added to her 6-string repertoire.
"She's got the most beautiful quilt maple top; it almost looks like tiger stripes!" gushed Paige.
Paige was enticed by the pointed offset Rhoads design because of the legendary guitarist.
"I went with this body because I am a huge fan of the late great Randy Rhoads," said Paige. "I just think it is the ultimate rock star shape. If anyone shows up with this, they mean business."
Watch Paige's unboxing video below.