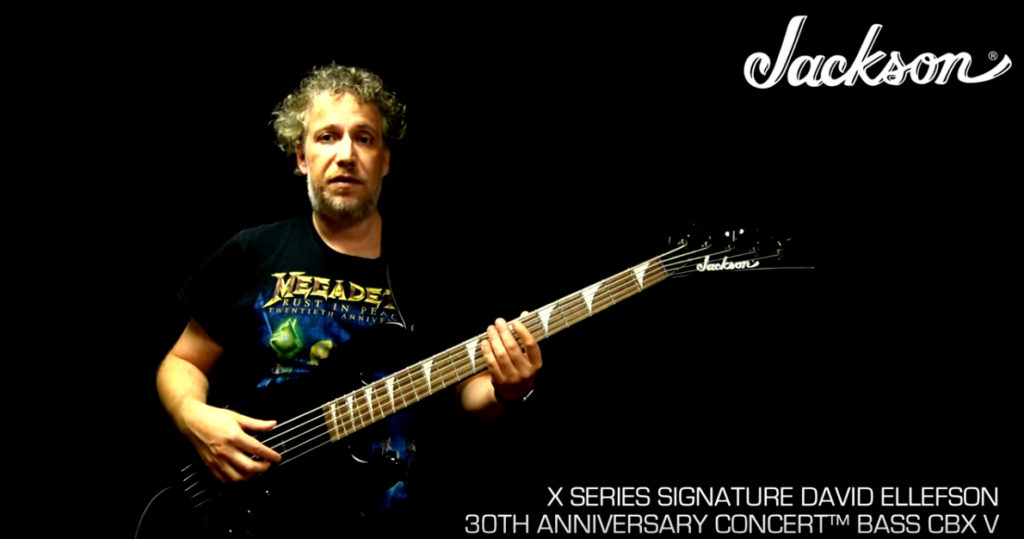 Italian bassist Alberto Rigoni demoed the sonic textures of the new Jackson X Series Signature David Ellefson 30th Anniversary Concert™ Bass CBX V in a recent video on his YouTube channel.
"You can hear it's really punchy, and the low B-string as usual is great, deep and clear," said Rigoni of the EMG® P and J pickups.
Rigoni riffed through the CBX V's pickup positions, liking both pickups "for soloing, or even for slap!"
Watch Rigoni's review of the CBX V below.