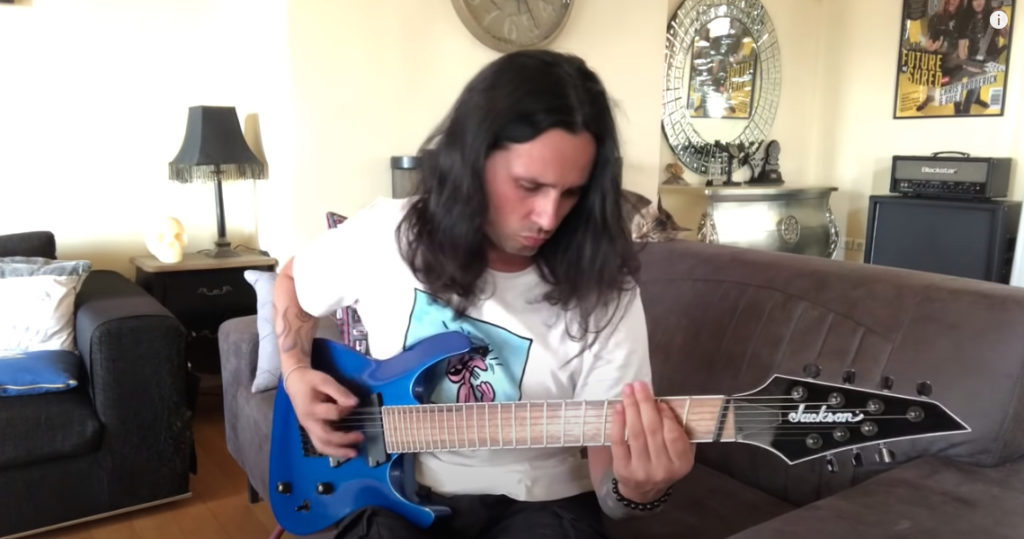 Gus G. recently acquired a Jackson® X Series Soloist™ Arch Top SLAT7 MS, marking his first ever 7-string guitar.
"As I am writing some new music right now, I thought it might be cool to finally get my hands on a 7-string and see what I could come up with," said Gus G in a new YouTube video demo of his newest axe.
The Firewind guitarist chugged and riffed his way around the SLAT, noting the model's additional string and how the 25.5"-27" multiscale accommodates lower tunings without sacrificing string tension.
"I'm looking forward to trying this out in my home studio and coming up with some new riffs!" said Gus G. "I already have a couple ideas of some songs that could use a low-B tuning."
Watch Gus G. demo his new SLAT7 below, and follow him here for more music news and announcements.