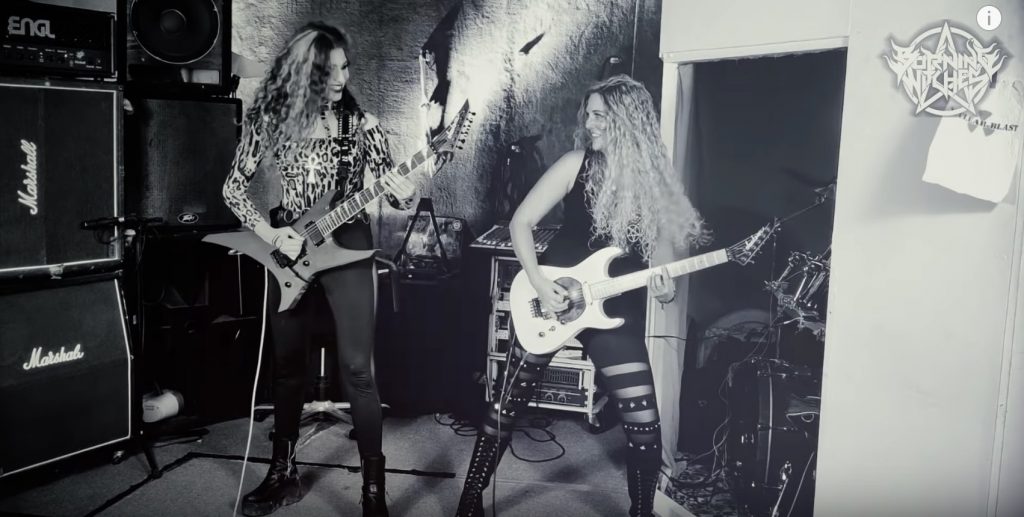 Guitarists Romana Kalkuhl and Sonia Nusselder of Swiss heavy metal outfit Burning Witches released a brutal video playthrough of "Wings Of Steel," off second album Hexenhammer.
The ladies kicked off the video swapping fiery riffs on their Jackson axes. Kalkuhl tore through crunchy rhythms on her custom Jackson Soloist, while Nusselder delivered blazing tone on a killer solo with a custom Jackson Warrior.
Watch Kalkuhl and Nesselder in action in the full playthrough below, and catch Burning Witches on tour in support of Hexenhammer here.