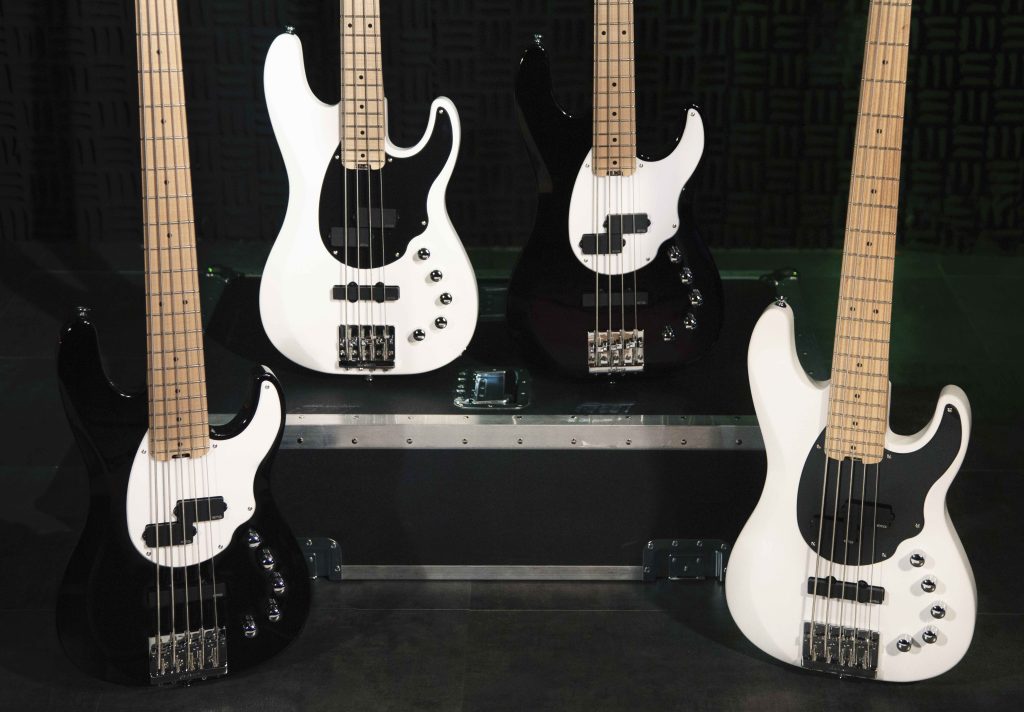 The Jackson X Series Signature David Ellefson Concert Bass CBXM IV and V scored rave marks in the July issue of Bass Player, with reviewer Joe Daly marveling at the active EMG® J bridge and P pickups.
"Given the price point and of course, Mr. Ellefson's pedigree, we expected high performance in the attack, and the CBXM did not disappoint," said Daly. "It features EMG HZ35 active humbucking pickups, with the P pulled to the back, unleashing a booming low end, and the J set in the front to deliver a sharpened attack.
"Unsurprisingly, the CBXM is an absolute beast when it comes to harder, aggressive genres but, in line with Ellefson's own playing style, the tonal vistas are unlimited," noted Daly. "We have just as much fun jamming out to some dusty old Texas blues albums as we do the heavier fare. There's also an active 3-band EQ that opens a galaxy of possibilities for tonal exploration."
In conclusion, Daly praised the CBXM IV and V models for their functionality and endless tonal offerings.
"Both 4- and 5- string models proved to be boatloads of fun to play," said Daly. "Jackson has delivered a sturdy, top-line instrument, with above-average playability and a devastating sound to boot."
Grab a copy of Bass Player's July issue for Daly's full review.