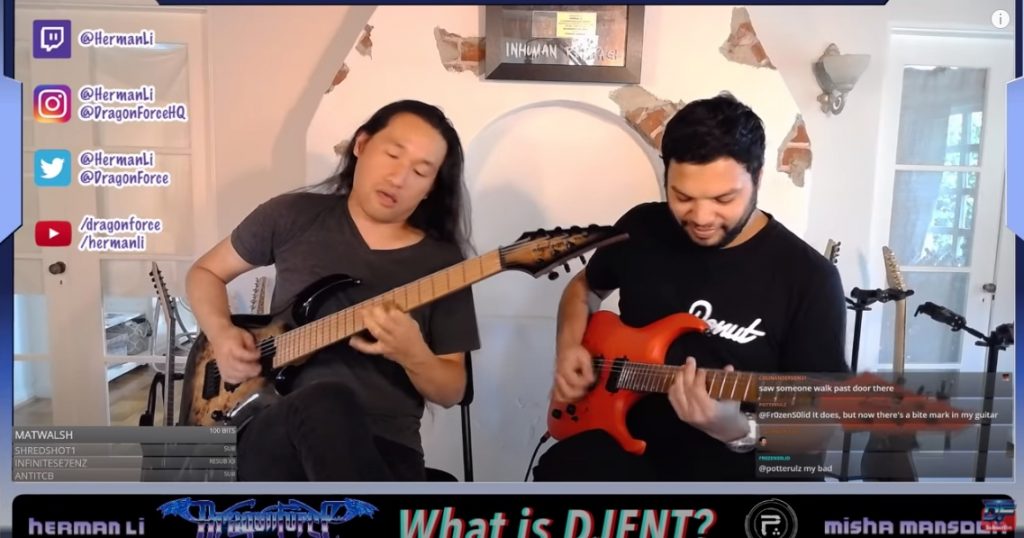 Misha Mansoor joined DragonForce's Herman Li on his Twitch channel for a new video in which the two guitarists indulged in an impromptu jam session and mused over the distinct qualities of the metal sub-genre djent.
"I get blamed for djent and it wasn't my fault," joked Mansoor.
The axemen treated everyone to a performance of Periphery's "It's Only Smiles" with Li delivering a powerful solo on a Jackson USA Signature Misha Mansoor Juggernaut HT6 before breaking down the nuances of djent.
"When you're chugging, people kind of bias it to the lower strings to get it to sound nice and big," said Mansoor. "But the whole djent thing is you do it with four strings, like a double power chord. It's actually the onomatopoeia of that sound."
Mansoor demonstrated the technique and plowed through a run on his Jackson Pro Series Signature Misha Mansoor Juggernaut HT7P.
Watch Mansoor and Li in action in the clip below, and follow Periphery here for more music news and announcements.