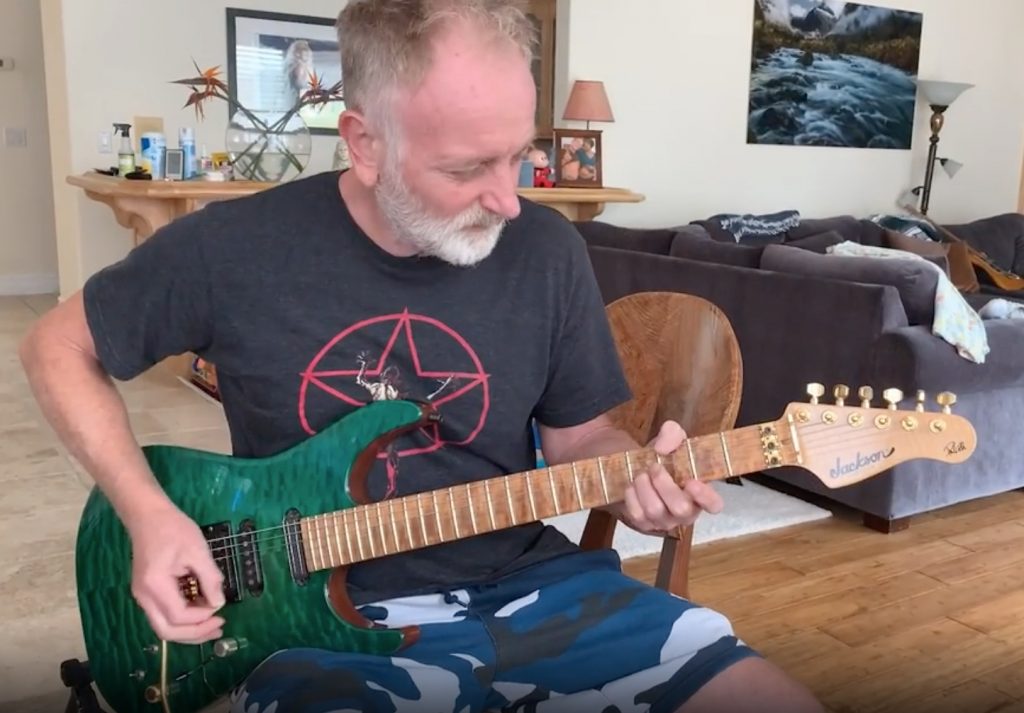 Phil Collen of Def Leppard returned for another Jackson Instagram takeover last week, and again treated everyone to a peek at a couple more of his incredible custom shop creations and signature models.
To ignite the day, Collen pulled out one of his "trusty" custom X-Stroyer prototype models, featuring a mahogany body with maple top, chunky neck and Floyd Rose Original. Watch below as he explains the special pickup wiring and demonstrates its razor-blade attack.
In another clip, Collen jumped between the three special PC1 guitars that kickstarted his relationship with Jackson.
"Originally in '87, we were rehearsing for the Hysteria tour and Grover Jackson came out and wanted to make a different looking guitar," said Collen. "Everyone was playing Strats or Les Pauls. Initially, we wanted something that was shaped different… this was the 80s, don't forget! We finally got one together, and I used this prototype in the 'Love Bites' video."
Collen also revealed that a color mishap turned the top of Collen's PC1 "Kermit" model a truly unique lush green color.
"This funny color was an experiment," noted Collen. "It was supposed to be a blue-y, chlorine-y color or kind of in between. Obviously, it came out kind of green. Like when people go into a pool and it turns their hair a funny color! It is totally unique."
Collen also participated in a livestream, where he answered questions from followers and dished on recording a blues album, working on new Def Leppard material and memories of Steve Clark. You can still watch the entertaining live stream below – the video is only sideways for a few seconds!
Closing out the day, Collen riffed through the intro to "Let's Get Rocked" on the menacing fan-favorite glow-in-the-dark Dinky "Bela."