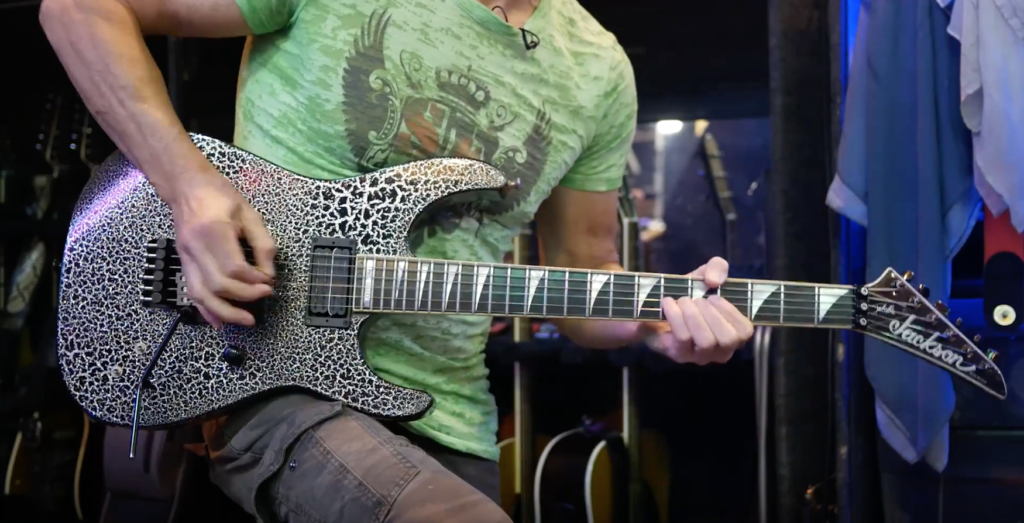 Def Leppard axe man Phil Collen took us backstage during a stop of the Def Leppard and Journey 2018 tour for a rundown of his Jackson guitars. Between stunning wood finishes and a glow-in-the-dark paint job, there is no doubt Collen's has some of the most one-of-a-kind guitars in rock 'n' roll.
One of the first axes Collen pulls out of his guitar rack in the video below is a slick back with silver crackle Soloist, nicknamed "Crackle Jack," that he's had since 1986.
"It's in the 'Women' video and I played it on the record with 'Pour Some Sugar On Me' — it was the lick at the beginning," said Collen, who then quickly played the lick. "Considering [this guitar] is from the mid-'80s, it's held up pretty well."
Another one of his legendary guitars, "Bela," also makes an appearance in the clip. This glow-in-the-dark axe features Dracula, as played by famed horror film actor Bela Lugosi, and as Collen jokes has landed on more magazine covers than him.
"It's probably the most famous of [my] guitars," he says. "I went to this place called Forbidden Planet, a comic book store in London, and got this picture."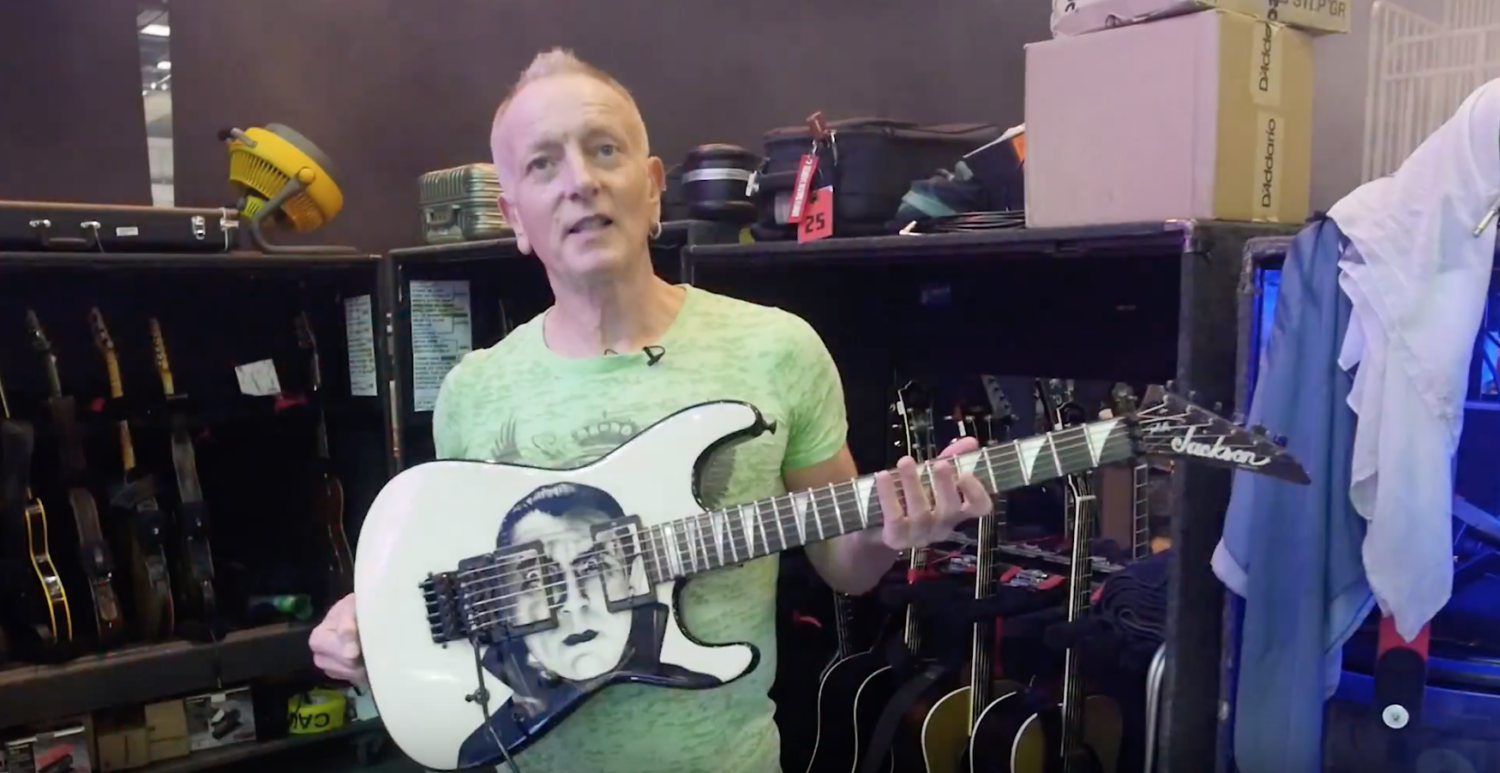 Of course, his collection wouldn't be complete without his famed PC1 signature models, which highlight his love of exotic woods and always come loaded with his unique PC1 Sustainer Driver neck pickup.
One of his newer PC1 aces holds a special place in the rock star's heart as the first night he played the model on tour was the same night his son, Jaxson, was born.
Check out all of Collen's PC1s and other tricked out axes in the interview below, and check here for tour dates.