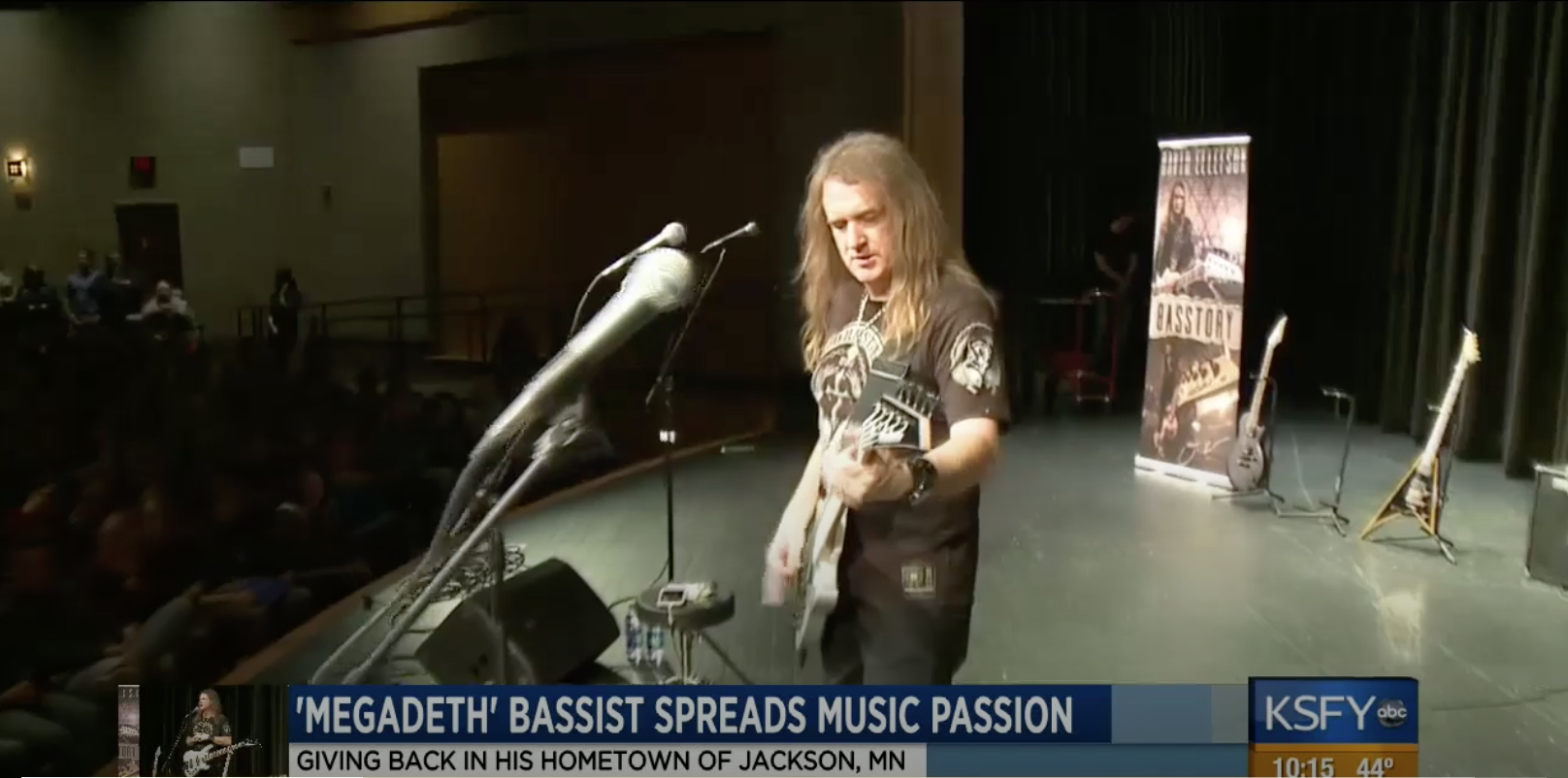 David Ellefson's hometown of Jackson, Minn., recently honored the Megadeth bassist and native son by declaring Oct. 9 as "David Ellefson Day." The event was celebrated at Ellefson's high school alma mater, and also coincided with the official launch of the David Ellefson Youth Music Foundation.
"I grew up in Jackson, and the music program at the high school was so instrumental to the fundamentals of my music education, and, really, served as a huge part of the foundation that I would build my career on," said Ellefson. "So it is a tremendous honor to not only be able to be honored by my hometown in such an incredible fashion, but to be able to give back, and hopefully help inspire the dreams of the next generation of musicians."
Through his foundation, Ellefson hopes to strengthen music programs in rural communities by putting instruments in the hands of underprivileged youth
"When music programs start being diminished or go away at public schools, that's my tribe you are essentially dismantling," he said in an interview with KSFY. "So, I want to make sure my tribe stays together.
The famed rock star gifted Jackson High School with three brand new Jackson guitars, hoping to spark the same passion he has for music.
"Your passion provides a vision for you," he told the students. "When you have vision, you start to see beyond what everyone else sees."
Watch more about the event below.