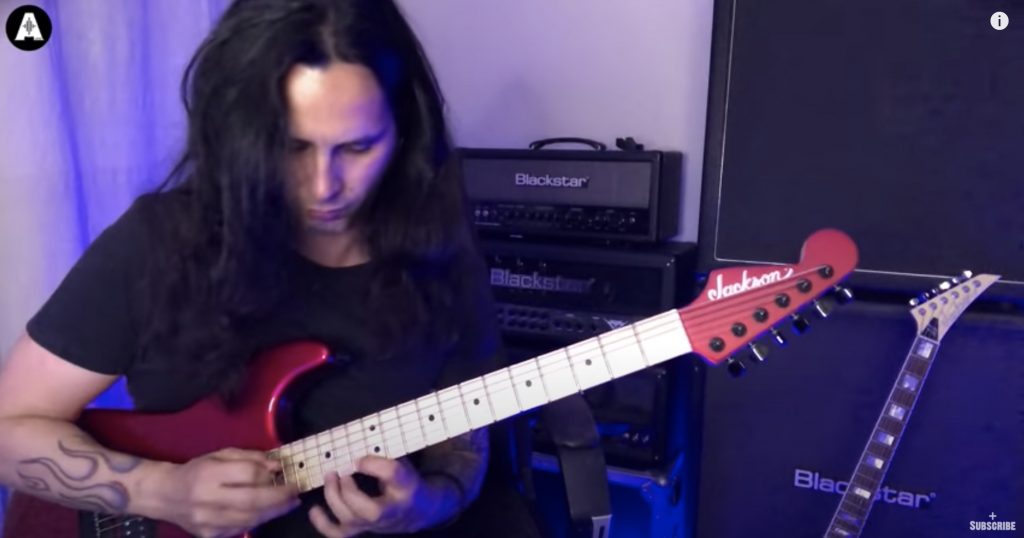 In a new episode of The Captain Meets …, Firewind's Gus G. discussed the hurdles of releasing new music in the midst of a pandemic and also ran through a couple riffs off his band's latest album.
"Back in December, I was working on the new Firewind album and we were looking at tight deadlines," Gus said to Lee Anderton. "Positive things come out of this because, even though right now I should be on tour in America, at least we got to release new music. We have technology to keep in touch with our fans online and people are getting to hear the new stuff. It's wonderful."
Gus tracked all of his guitar parts on Firewind's eponymous album utilizing his Jackson arsenal, including his all-new USA Signature Gus G. Star and Pro Series Signature Gus G. San Dimas, which are loaded with the Greek guitar god's newly designed Blackfire pickups.
"I started my own brand of pickups," said Gus, while playing through riffs off the album. "I was telling Rob Chapman that I wanted to redesign the pickups I had. I wanted to do more things and create something new. And he was like, 'Dude, just do it on your own!' So, he planted the seed in my brain."
Firewind was released May 15 via AFM Records, and can be ordered here. Watch The Captain Meets… interview with Gus G. below and head here for more details on all five of Gus G.'s new signature Jackson models.