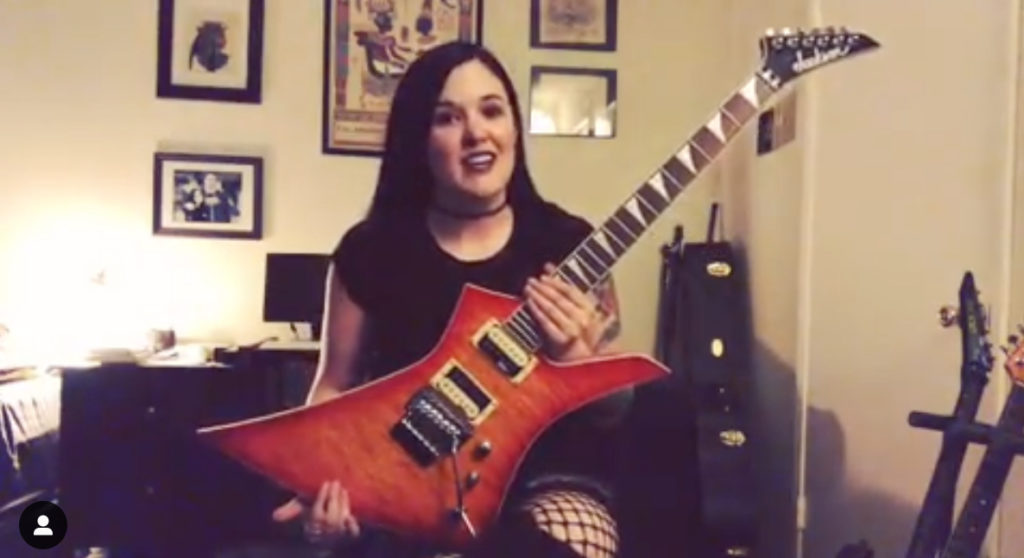 Guitar Girl magazine's Alex Windsor took the Jackson X Series Kelly™ KEXQ for a spin in the publication's autumn issue and loved the affordability of an axe that didn't skimp on classic Jackson style and tone.
"One of the first things to notice about this guitar is the bold, unapologetic body shape – perfect for players looking to make a statement," wrote Windsor. "The cherry burst quilted maple top has a vintage appeal, as if nodding to the guitars that paved the way for shredding as it exists today."
Dual Jackson high-output humbucking pickups pack a tonal punch and give this X Series Kelly KEXQ its colossal bite.
"The exclusive high-output humbucking pickups deliver a rich midrange with full-bodied, endless sustain," said Windsor.
In summary?
"When it comes to fulfilling shred requirements, the Jackson Kelly KEXQ checks every box," noted Windsor.
Read Windsor's full review here, and check out her demo video of the X Series Kelly KEXQ below.