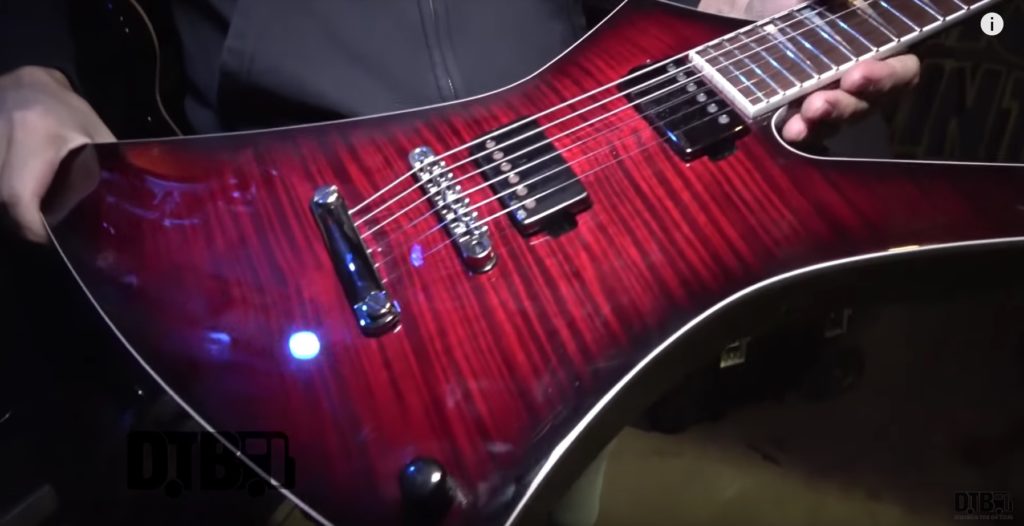 Marty Friedman's guitar tech Alan Sosa took Digital Tour Bus backstage during a stop on Friedman's One Bad M.F. LIVE!! tour for a peek at the guitar virtuoso's Jackson arsenal.
"The main guitar on this tour is his Jackson USA Signature MF-1 (in a custom finish)," said Sosa. "Friedman is a big fan of KISS, so the guitar is a tribute to Paul Stanley with the purple cracked mirrored finish."
The impressive axe lineup also included a MF-1 in a fiery crimson finish stocked with three of his signature EMG® pickups, the original prototype of his USA Signature Marty Friedman MF-1 and a custom Kelly model fans will recognize from his days in Megadeth.
"Jackson made this for him for the old times!" said Sosa. "It's a nice Kelly. It has some battle scars, it's been through five tours already."