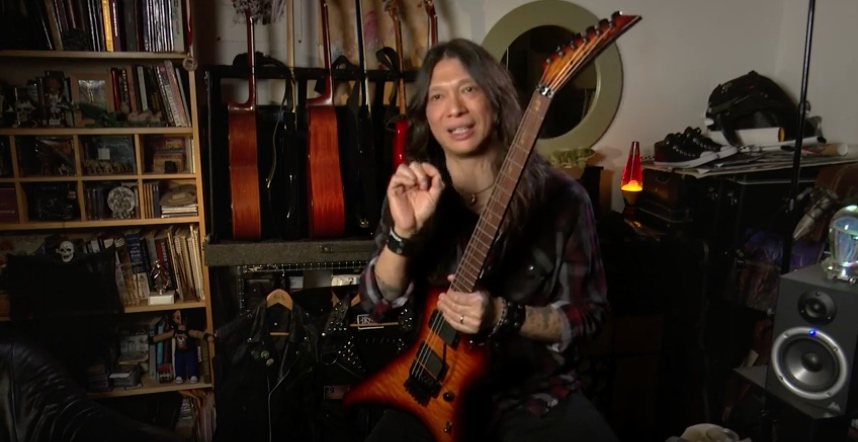 Death Angel guitarist Rob Cavestany gave KPIX 5's Betty Yu a behind-the-scenes look at his arsenal of custom Jackson "Dragon" axes.
"This shape, this design and the details on it I invented when I was much younger," said Cavestany. "I drew it on a napkin and thought one day it'd be amazing to get a guitar custom made this way and lo and behold Jackson made it for me!"
Each of Cavestany's models are crafted from alder and feature rosewood fretboards and EMG® pickups.
"These are the guitars I love!" added Cavestany. "They sound and play amazing and they're totally metal guitars."
Watch Cavestany break down his gear in the full clip below.