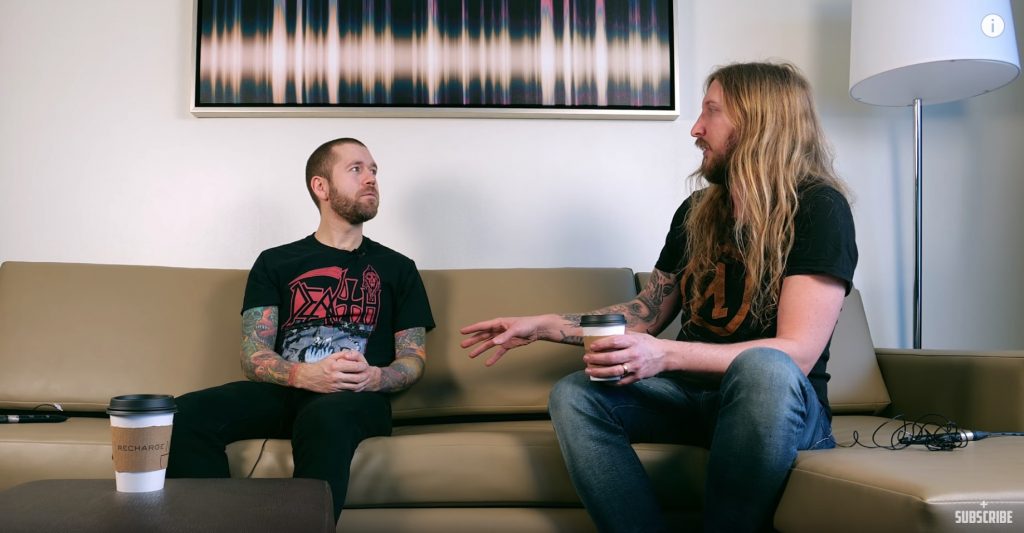 Dave Davidson caught up with Ola Englund for a new episode of Coffee With Ola, in which the heavy metal axeman discussed the early days of Revocation, musical influences and his new Jackson signature model.
"I think it was just born from necessity when you're playing extreme music," said Davidson on his role as singer and lead guitarist. "When you're kids, it's not like you have the deepest bench to pull from. I just fell into [the singer/lead guitarist] role because we wanted to play heavier and heavier stuff!"
In terms of his musical influences, it runs a bit eclectic.
"I would say I have a pretty diverse range of influences," shared Davidson. "Aerosmith was the band that got me into playing guitar… and then it just kind of kept getting a little bit more heavy and extreme. I really fell in love with all the types of extreme metal. And then I am also really influenced by jazz and classical music at the same time."
Davidson also touched on his insane new Jackson Pro Series Signature Dave Davidson Warrior WR7, which debuted at the 2020 NAMM Show.
"It's killer!" said Davidson. "We had really great feedback from the Jackson USA Custom Shop model. It's more affordable for sure but maintains some of the same aesthetics. The Warrior is such a metal, extreme shape. So it's cool to have that natural wood grain, it gives it a classiness to it."
Watch Davidson in the full episode of Coffee With Ola below.