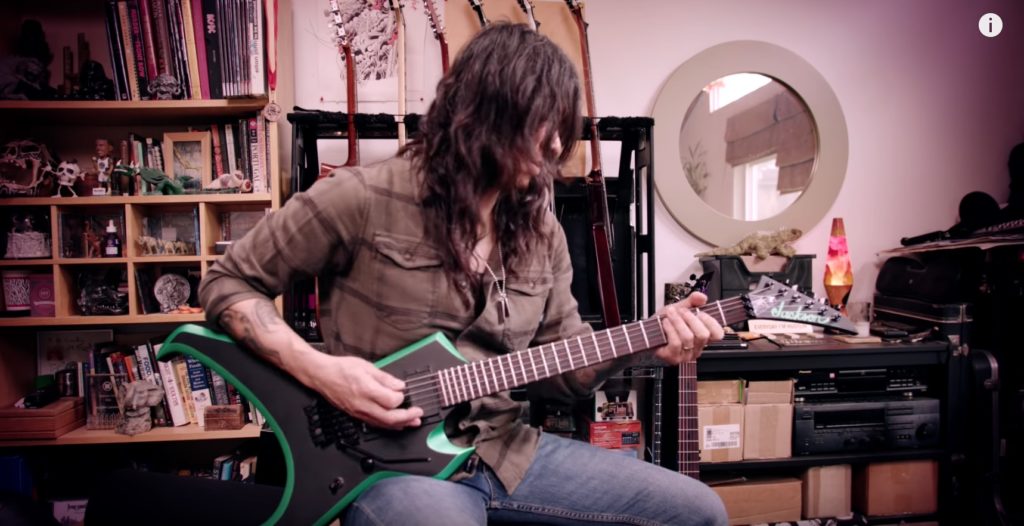 Death Angel have released a high-octane playthrough of their newest single, "The Pack," off their May 31 upcoming album Humanicide.
"The song has a very anthemic feel and a fist-pumping, festival type of vibe," said guitarist Rob Cavestany in a press release.
"The Pack" is loaded with plenty of thrash metal clout you'd expect from guitarists Cavestany and Ted Aquilar, with Cavestany delivering pummeling riff after riff on one of his famed custom Jackson "Dragon" axes.
Give this playthrough a watch and listen below, and catch Death Angel on tour here.