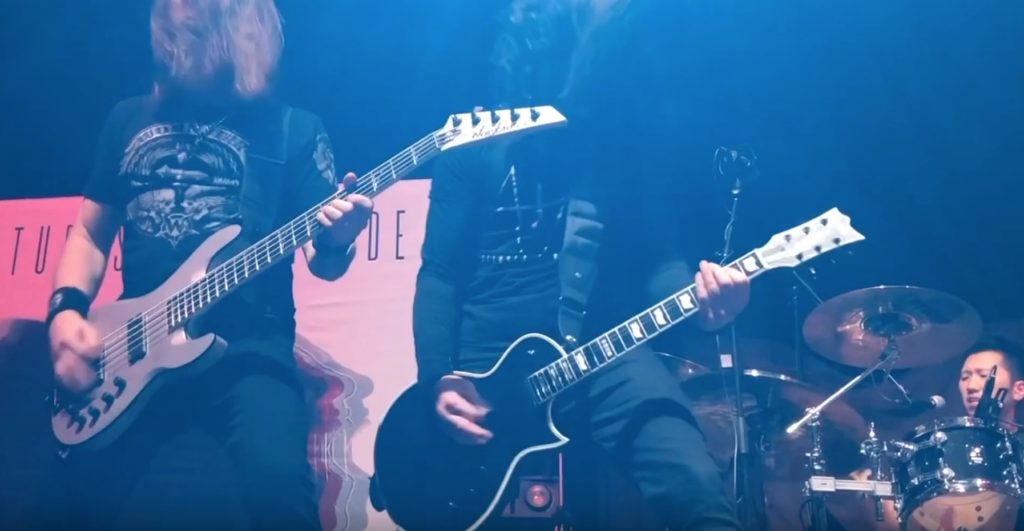 Altitudes + Attitude, the bass-centric side project of thrash pioneers David Ellefson of Megadeth and Frank Bello of Anthrax, released the new video for "Part Of Me" from their debut album Get It Out.
"The heavier stuff is usually the stuff that I bring in, which I think gives the album nice color," said Ellefson to Blabbermouth.com of the track.
Footage for the accompanying music video was shot on Altitudes + Attitude's recent European tour and showcases Ellefson effortlessly holding down the low-end on his USA Signature David Ellefson Concert™ Bass CB V.
Give the thunderous single a listen below, and see tour dates below. Exclusive VIP dinner packages are available here.