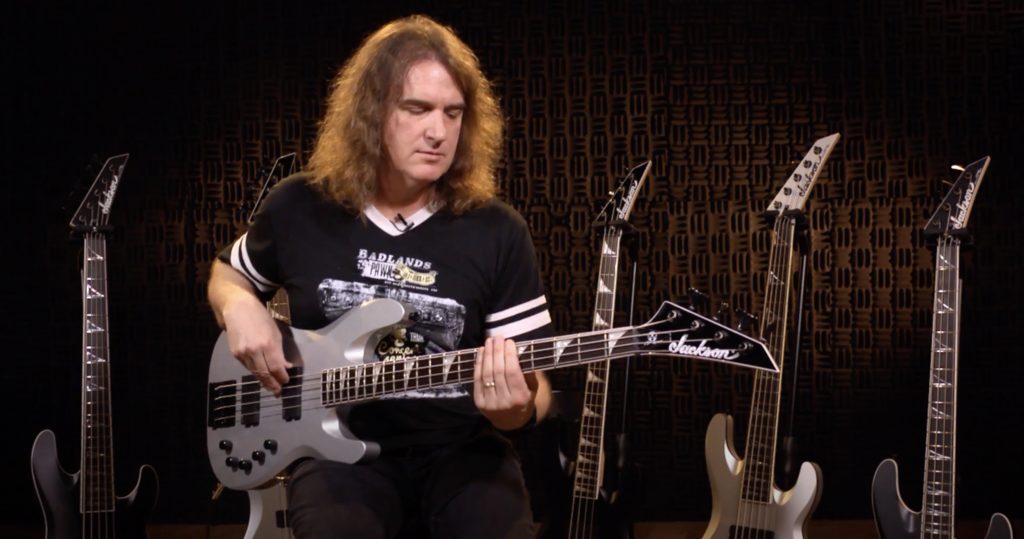 As part of our ongoing Jackson "First Song" series, Megadeth's David Ellefson divulged the first song he conquered on bass in a new quick video clip.
"I was a huge fan of Bachman-Turner Overdrive, and they have this album called Not Fragile and it opened with this bass line," said Ellefson before playing through the bass line on his signature Jackson X Series Concert Bass CBX IV.
Watch Ellefson in the clip below.