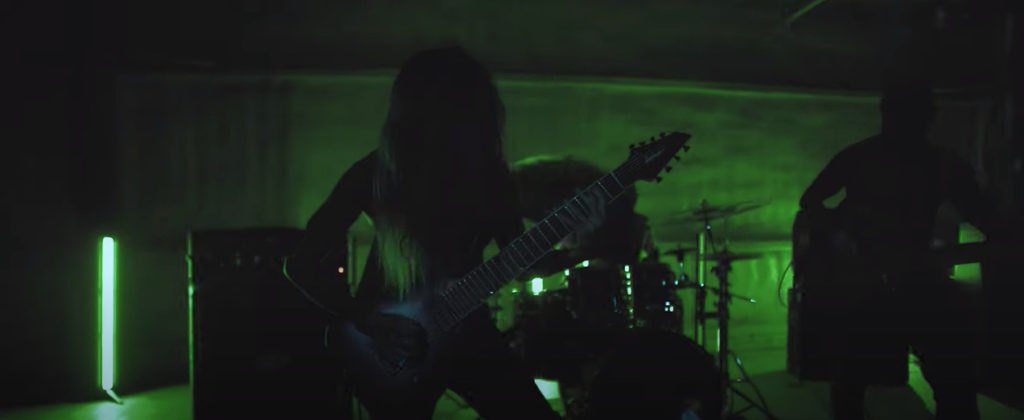 Instrumental prog-metal quartet Kallias dropped the music video for the lead single "Black Dream" off their debut record The Fourth Phase.
"With 'Black Dream,' we really wanted to transcend different emotions and vibes within the one song and video," stated the band in a release.
The video starts out by recreating an alien abduction with each member drenched in black ooze, and then cuts to the band performing in a warehouse. Armed with a Jackson X Series Soloist™ Arch Top SLAT8 MX, Zaki Ali swapped fiery riffs with Nicole Papastavrou on her limited-edition USA Misha Mansoor Juggernaut HT8.
"It's a bit harder for an instrumental band to do so because there are no lyrics, so we have to be selective of how we approach certain sections," continued the and in a release. "The song and video can be interpreted simply as an alien abduction or night terrors that abductees claim to experience. However, we wanted and continue to make music that is open to interpretation to us and our listeners."
The Fourth Phase is streaming on all digital platforms. Watch "Black Dream" below, and follow Kallias here for more music news and announcements.