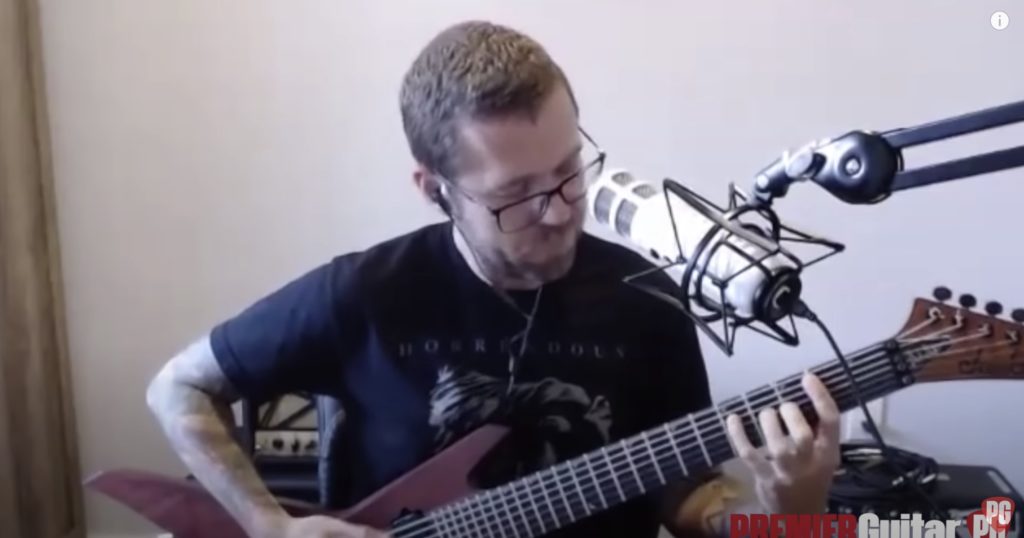 Revocation and Gargoyl frontman Dave Davidson showed off his latest Pro Series Signature Warrior™ WR7 MAH in a new episode of Rig Rundown with Premier Guitar.
"I think the [Warrior] looks badass," said Davidson. "I remember seeing one of my favorite guitar players, Dan Mongrain, play it. I was just really enamored with the look of the guitar. It's got these cool edges but it's sleek at the same time. It's an extreme metal shape, but I think when you put different combinations of natural wood tones it gives it a different vibe."
Like all of Davidson's revered signature Jackson models, the WR7 MAH features a neck profile designed specifically to handle brisk playing styles.
"I worked really closely with Jackson to make sure they got the neck dialed in just right," said Davidson. "Mike Shannon built the first custom shop runs for my first signature model. He really nailed the neck profile. It fits perfect in my hand, and I have gotten a lot of comments from people on how smooth and comfortable it is."
With Jackson designers having nailed the design of his signature model right out of the gate, the axeman hasn't felt the need to make drastic changes to his weapon of choice.
"On my very first signature model, we really worked out all the details, moved knobs around, made sure the neck was perfect and worked with DiMarzio to get my pickups just right," explained Davidson. "But since we dialed in those factors, I haven't really felt that much need to change the Warrior."
Instead, Davidson has mostly played around with wood options, like the gorgeous mahogany top on his latest creation.
Get a closer look at his newest model in the episode of Rig Rundown below, and follow him here for more music news and announcements.