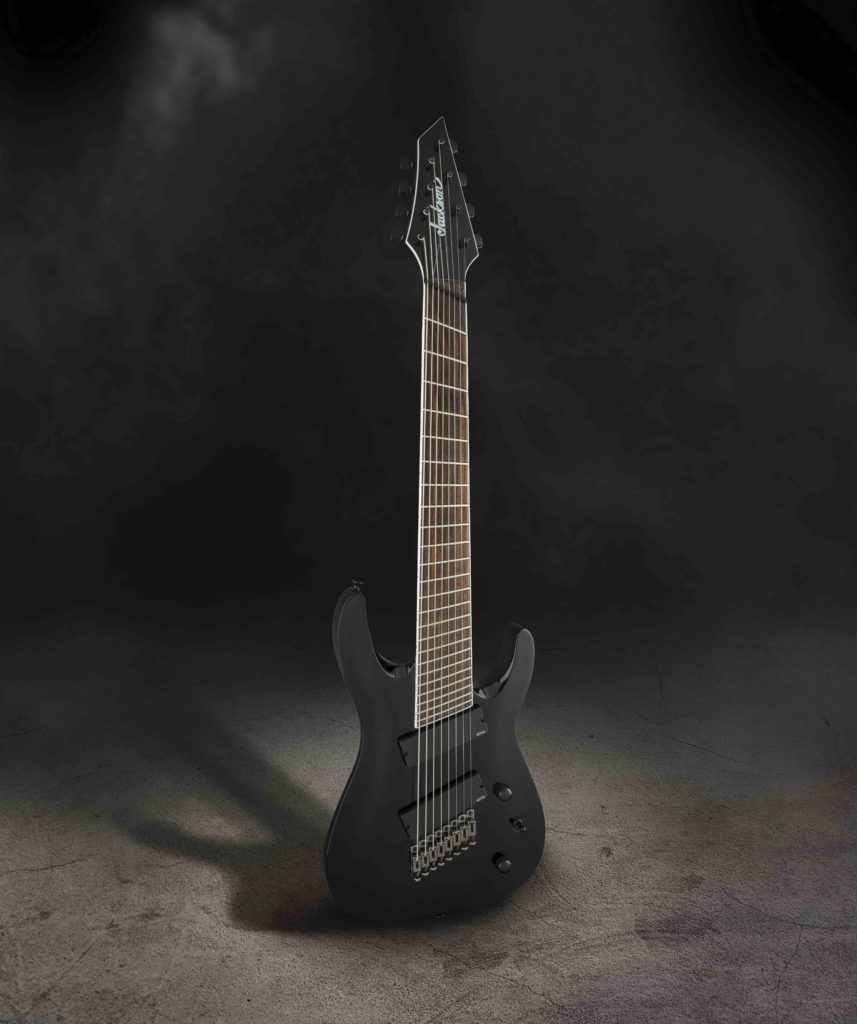 The behemoth Jackson X Series Soloist™ Arch Top SLAT8 MS recently topped Guitar World's list of "Best 8-String Guitars 2020," receiving high praise for its streamlined design and appointments.
"Given that the Jackson Soloist is one of the archetypical hot-rodded S-styles, it shouldn't come as a surprise that it should wear the extended range format so well," noted reviewer Jonathan Horsely.
The SLAT8 is engineered with two scale lengths to retain the clarity of the treble strings but support strong harmonics and dropped tunings on the bass strings.
"To accommodate the lower tunings and maintain string tension, the scale lengths are considerably longer than on regular six-string guitars," noted Horsely.
The EMG® 909 pickups were also a standout, with Horsely marveling at the distinct voice each of the pickup positions offered.
"Tone-wise the Soloist takes no prisoners!" raved Horsely. "With a pair of active EMG 909 humbuckers in bridge and neck positions, there's a searing bite to that bridge humbucker, while it mellows out some of that high-end sizzle in the neck. The middle position with both fully engaged adds awesome texture to your riffs."
Read Guitar World's full review of the SLAT8 here.