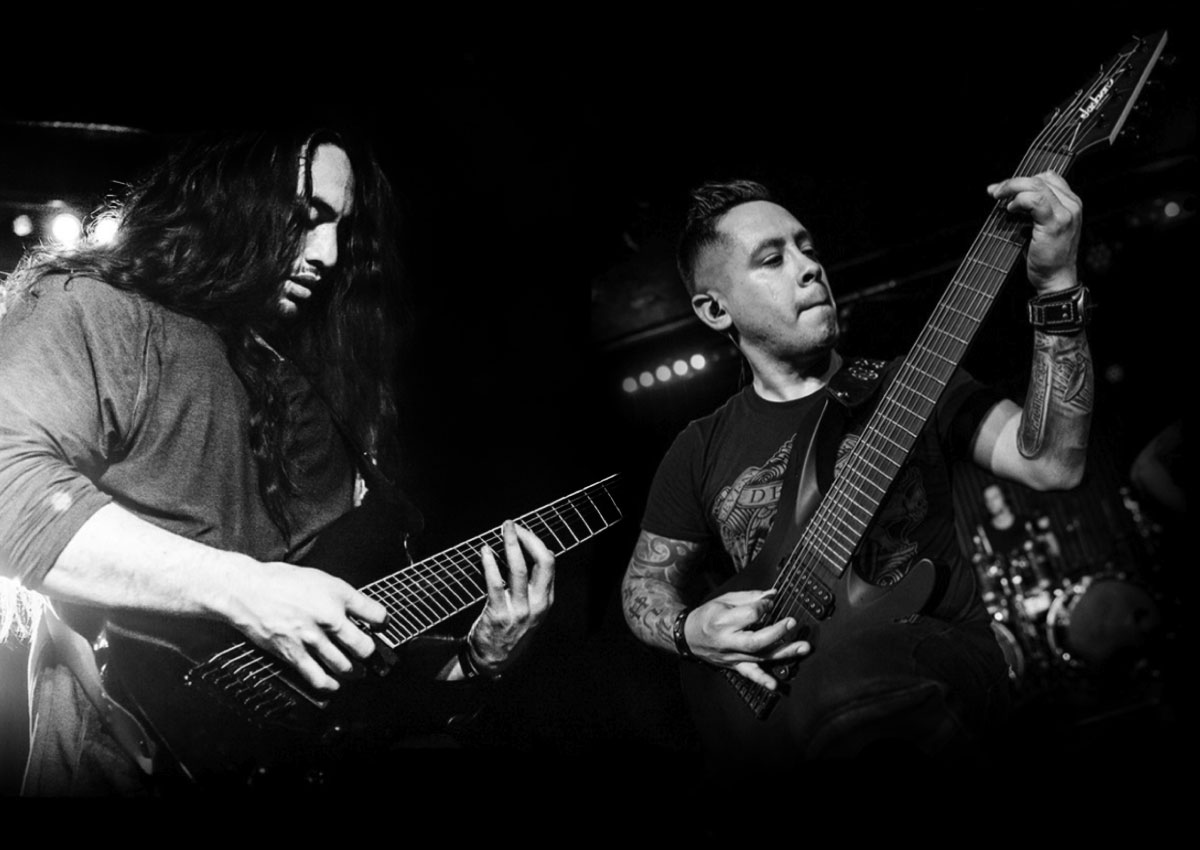 Danni Perez and Sean Thomson of Australian progressive metalcore band Gods of Eden are the latest recruits to the Jackson family of artists.
The guys are more than excited to bring their guitar mastery to the Jackson lineup, utilizing a pair of eight stringed axes fit for the mind melting metal Gods of Eden have become known for. Perez rocks the Jackson USA Select B8MG, a comfortable and natural-feeling riff machine that is optimal for shred articulation, while Thomson chooses the X Series Soloist™ SLAT8 MS, a multi-scale monster that unlocks his full potential with the help of two scale lengths on one fingerboard.
Starting out as a solo project in 2010, Gods of Eden developed rapidly into a full line up that combines a fanatic love of music with an alternative view of modern society's dystopian ideals. The group's 2015 debut album From the End of Heaven received a five out of five review by Heavy Blog is Heavy.
"From the End of Heaven is an incredible album," wrote reviewer Noyan Tokgozoglu. "It's an unprecedented leap forward for the genre of progressive metal."
Gods of Eden are currently working on new material after coming off their 2017 Pulp Summer Slam Festival performance in the Philippines, which saw the crew alongside the likes of metal monsters Megadeth, Whitechapel, DragonForce and Crossfaith.