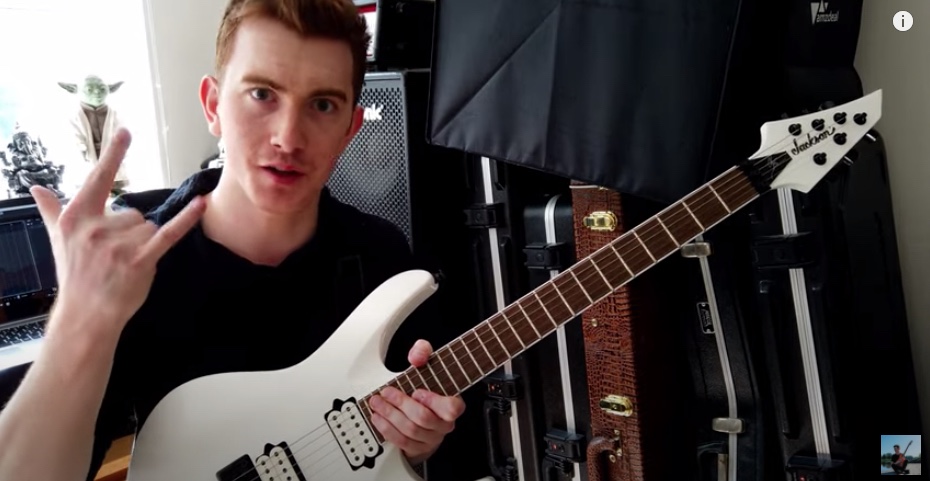 YouTube axe ace Cameron Cooper recently demoed the Jackson® Pro Series Signature Chris Broderick Soloist™ 6 in Snow White and raved over the model's eccentric specs.
"I highly, highly recommend this guitar if you're after something really different," said Cooper.
The Broderick Soloist 6 model features a slightly offset Soloist solid mahogany body with deep contours on the upper and lower horns for easier upper register access.
"The size really surprised me, it's massive," said Cooper. "It's as if a Jazzmaster broke into the Jackson design department and mated with a Soloist, and this is the result! It's also got these really nice contours on the upper and lower horns that give it not only a metal edge, but it looks expensive."
Broderick's signature DiMarzio® D Activator™ pickups also surprised Cooper with their vast tonal capabilities that can be explored with the model's innovative control layout.
"The Chris Broderick D Activator pickups were a surprise!" said Cooper. "For a metal guitar, you'd expect them to be really powerful Deathbuckers. But they're not. They're actually really calm, tranquil and articulate."
Watch Cooper's demo of the Broderick Soloist 6 below.