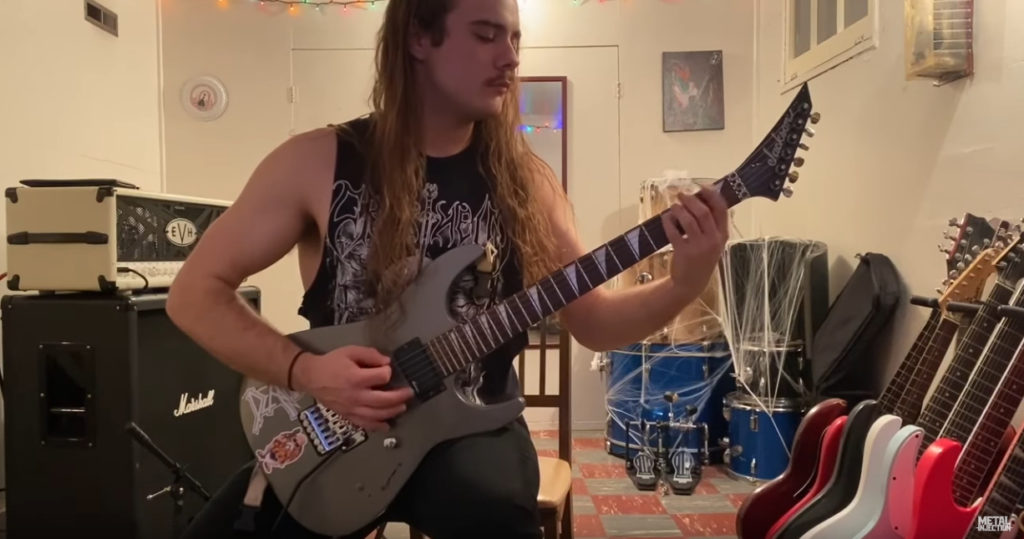 Metal Injection has dropped another brazen episode of its Slay At Home initiative.
Toxic Ruin vocalist Stephen Behrendt, Frosthelm guitarist Billy Zahn and Gorgatron bassist Cameron Dewald performed a searing rendition of Megadeth's "Five Magics" off the trash band's 1990 monumental album Rust in Peace.
Dewald recreated David Ellefson's low-end work on a Jackson JS Series Concert™ bass JS3, while Zahn covered Dave Mustaine's speedy riffs on a Jackson X Series Soloist. Orpheus guitarist Coop Schuh closed out the installment with a solo on Jackson Pro Series Signature Dave Davidson Warrior™ WR7.
During the month of January, Metal Injection's Slay At Home festival benefits NIVA's Save Our Stages initiative. Watch the guys perform "Five Magics" below, and support the cause here.