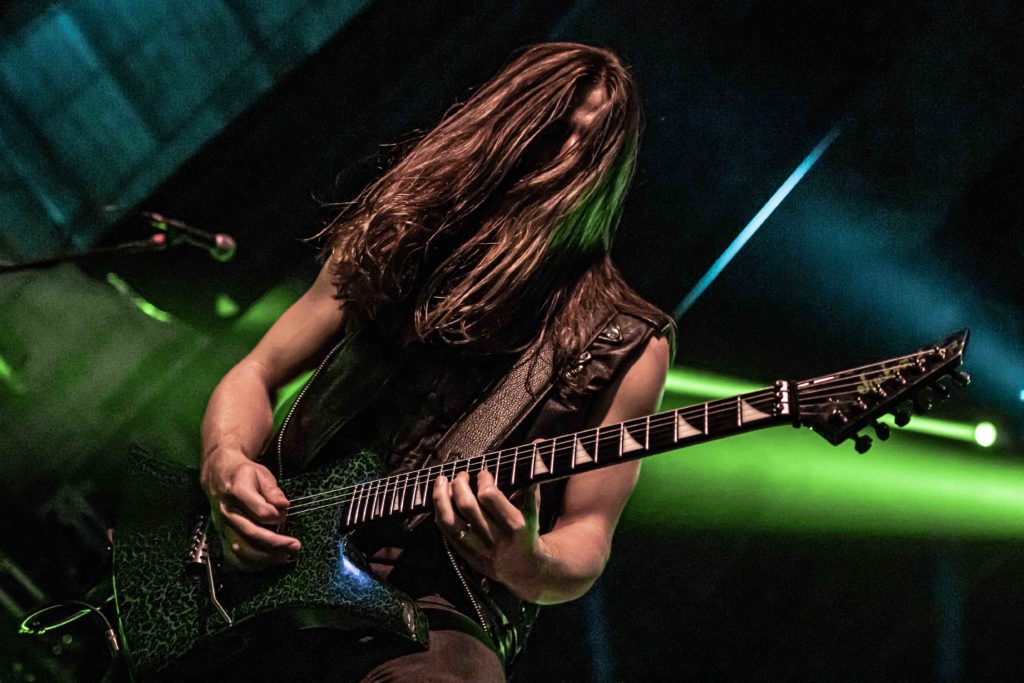 Guitarist Brandon Ellis and fellow guitarist Brian Eschbach sat down with Guitar World's David Von Bader to dish on Black Dahlia Murder's latest record Verminous.
"The goal is never really to change our sound, but to add new elements that make the music more dynamic," said Ellis.
By working together, Ellis and Eschbach helped push their songwriting to the next level.
"When Brian gives me a solo section to work with, I listen closely to his chords and what notes are in there rather than just taking off and ripping something," said Ellis.
"Ellis takes guitar seriously to a scientific level," added Eschbach. "Being the ultra-experienced player that he is meant if we got hung up on a riff, he and I could maximize making a part sound its best!"
To achieve the record's saturated tone, Ellis relied on a custom Jackson Kelly.
"The core rhythm guitar sounds are my green crackle custom shop Jackson Kelly with a Seymour Duncan Parallel Axis II Distortion humbucker," said Ellis. "That Kelly was a guitar I was playing when I made most of my demos and writing these songs, and I got really used to the way its mids were much more forward. That green Kelly's mids are like a fist."
Looking to replicate his tone? His custom Kelly also served as the platform for his all-new Pro Series Signature model, just announced in early January and shipping this April.
Read the full interview with Ellis and Eschbach here, and follow Black Dahlia Murder here for music news and announcements.