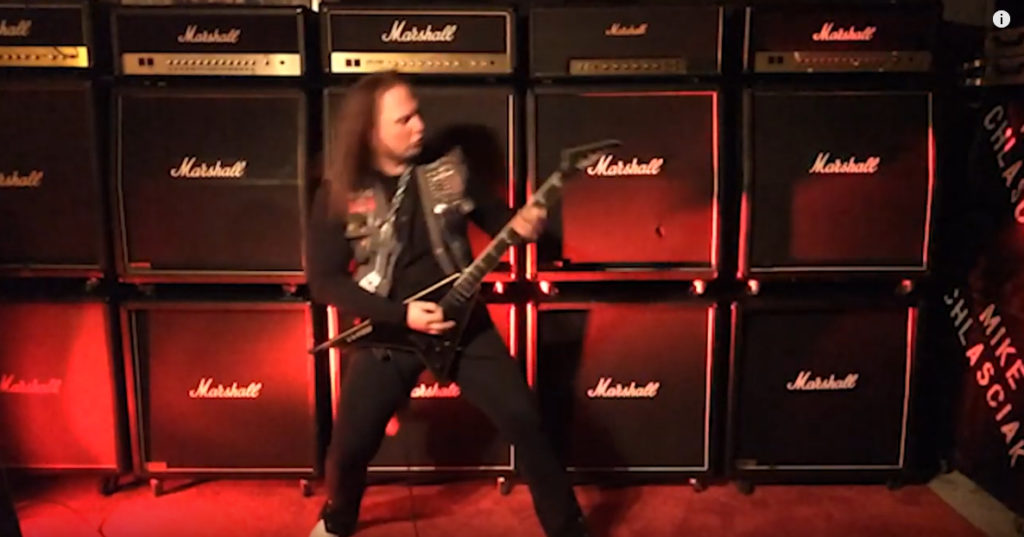 "Metal" Mike Chlasciak joined the guys of power metal outfit Immortal Guardian for a blistering cover of Fight's hit song "Into the Pit."
Armed with his jet-black Jackson USA Randy Rhoads RR1 and a towering stack of Marshalls. Chlasciak expertly navigated the number, including nailing an intense solo.
Watch Chlasciak and company perform "Into the Pit" below.