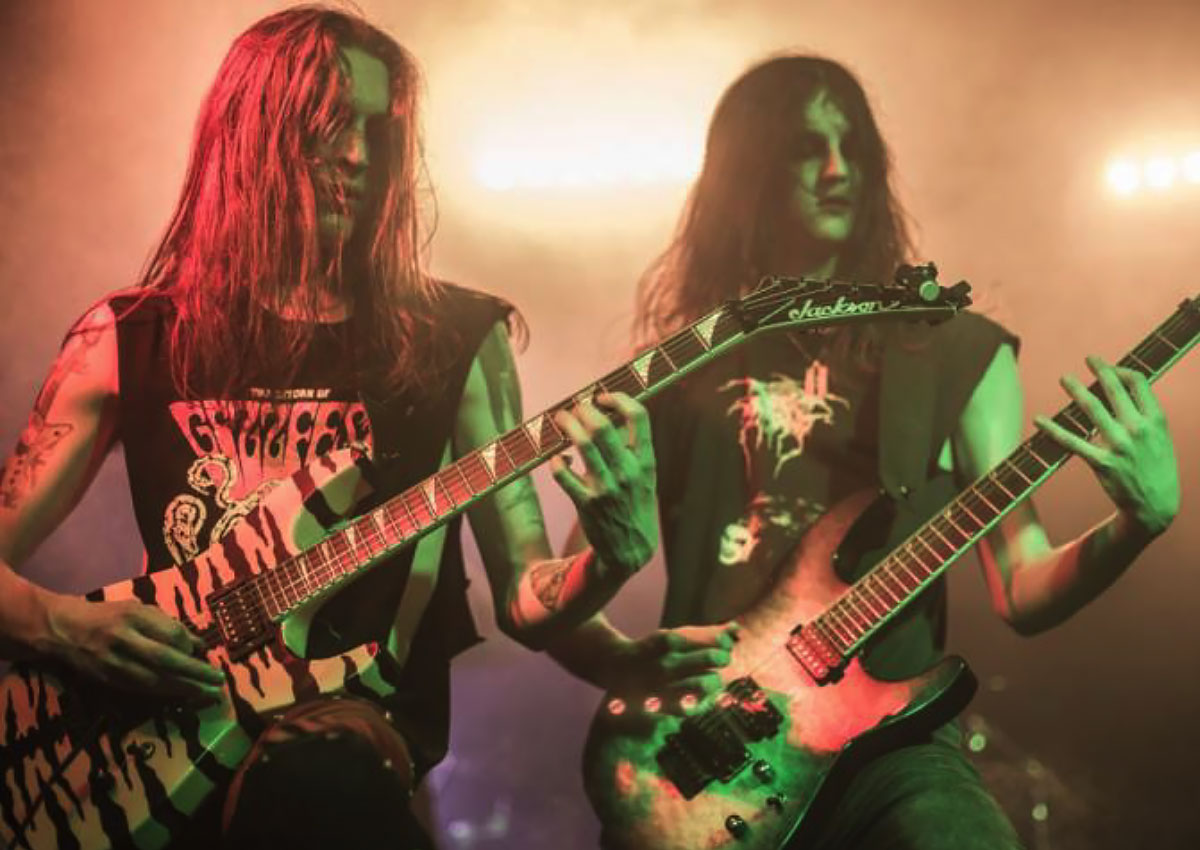 Jackson proudly welcomes guitarists Oliver Royer and Thomas Major of Australia black metal band Deadspace to the Jackson family.
Deadspace dropped their second studio album The Liquid Sky in November of 2017 to rave reviews, including props for this new pair of Jackson artists.
"The twin guitar attack of Oliver Royer and Thomas Major forms the foundation of the band's new direction," wrote Overdrive music magazine. "With standard tremolo picked fury being replaced by slower, more intricate riffs when the story dictates it."
Known for a chaotic and ecstatic live show woven with hard hitting riffs, Royer and Major have the heavy metal attitude that embodies all that Jackson stands for. As lead guitarist and vocalist, Royer has been using both the Yellow Bengal USA Select Soloist™ SL2H and a Pro Series Rhoads RRT-3 to deliver Deadspace's signature sound while Major has been slaying his Pro Series Soloist™ SL2Q MAH in our wild Alien Burst finish.
Deadspace will begin touring Australia with Norwegian black metal legends Satyricon in April. CLICK HERE for ticket information.
Check out both Royer and Major in Deadspace's latest music video for the track "Reflux" off of The Liquid Sky below.