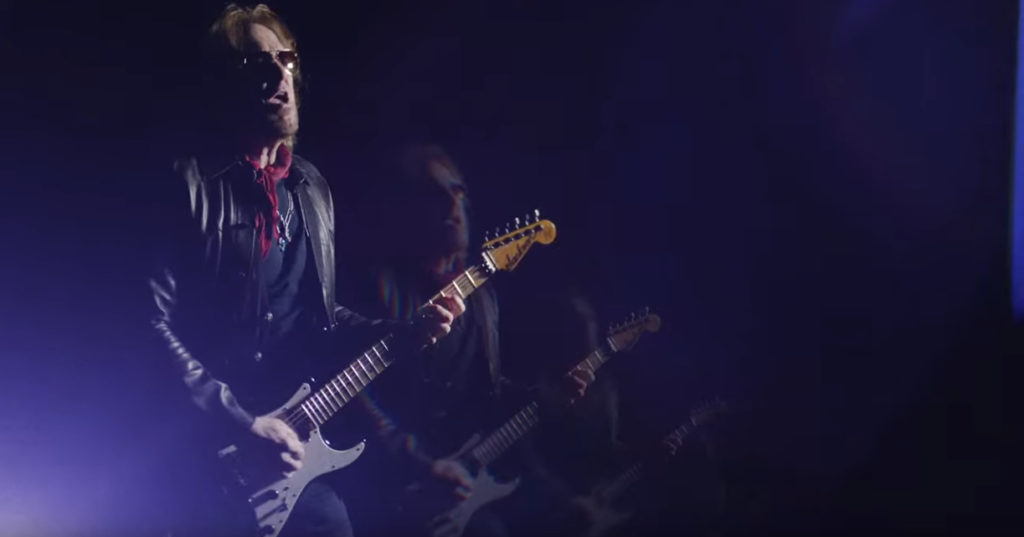 Iron Maiden's Adrian Smith and Winery Dogs's Richie Kotzen marked the announcement of their debut collaboration record Smith/Kotzen with the release of the music video for lead single "Taking My Chances."
"Richie and I started working together a couple of years ago," said Smith in a statement. "We'd been jamming as we'd been friends for a few years before that. We both share a love for classic rock and bluesy rock, so we decided to get together and start writing some songs and it went from there.
"We had developed a really strong idea of how we wanted it to sound and I'm very pleased with how it turned out. There's a lot of cool songs on [Smith/Kotzen] that we are really happy with."
The music video for "Taking My Chances" captured Smith and Kotzen swapping riffs, with Smith obtaining his gritty blues swagger from his signature Jackson San Dimas® SDQM in Trans Green Burst.
Smith/Kotzen is set for a March 26 release. Pre-order the album here, and watch "Taking My Chances" below.