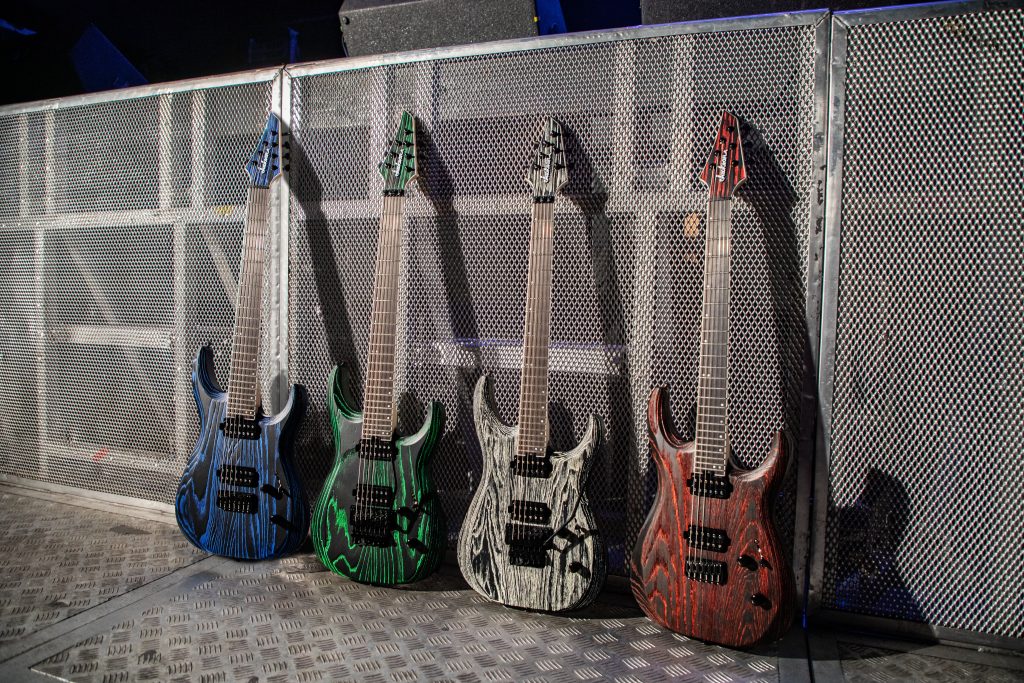 Limitless.
Limitless tones, limitless playing heights and limitless performance.
That's what in store for today's progressive players with our all-new Jackson Pro Series Modern DK platform.  These precision instruments are loaded with next-level features commonly found on Custom Shop offerings, without the Custom Shop price tag.  Here's seven reasons to head out to your local Jackson dealer to take one of these game-changing axes for a spin.
Sandblasted Ash Body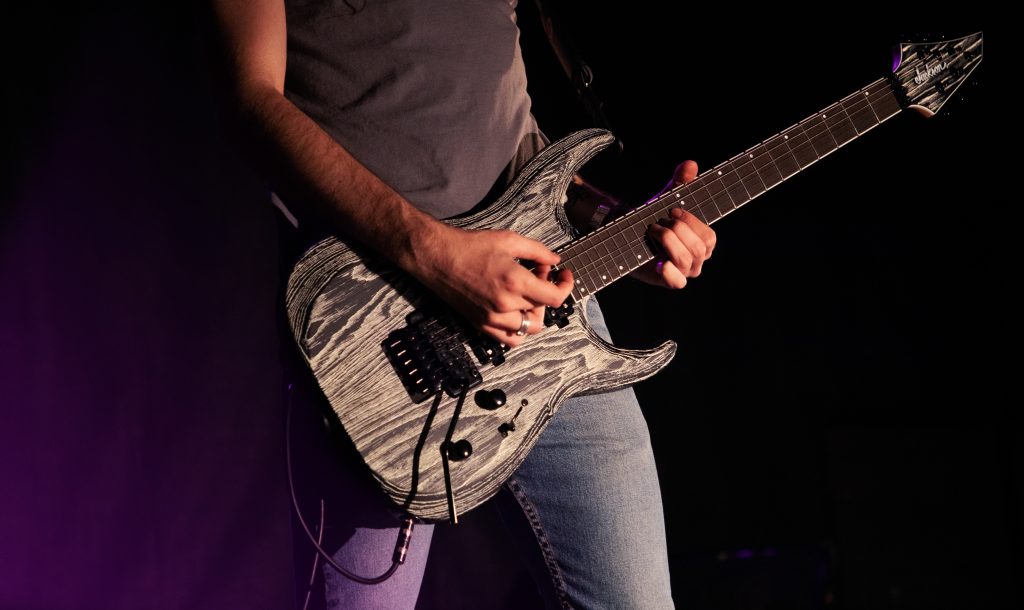 Ash is a highly resonant lightweight wood that generates sparkling highs and a well-defined mid and low range. The porous nature of ash wood also enhances note sustain across the instrument's body.
And let's face it  — the exposed intricate wood grain of the sandblasted finish give these instruments that badass battled-hardened vibe.
Active Fishman® Fluence® Open Core PRF-COC Humbucking Pickups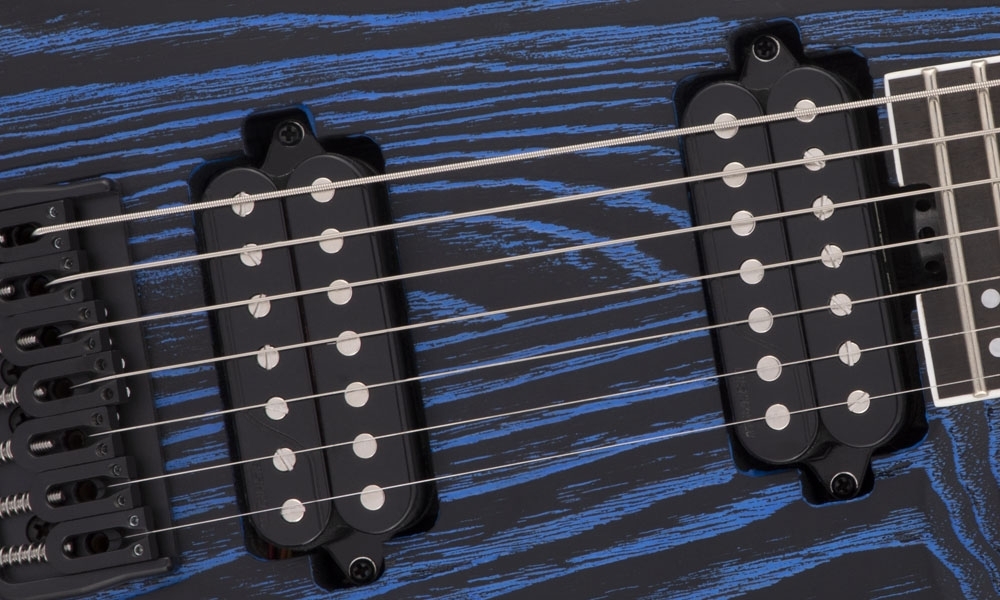 Active multi-voiced Fishman® Fluence® OpenCore PRF-COC bridge and neck humbucking pickups extend this instrument's sonic spectrum by delivering distinct pickup voices with the flick of a switch. From guttural heavy metal and hard rock riffs to buttery blues or punchy jazz runs, these pickups are capable of versatile textures including elusive and ideal P.A.F. vintage tone, quintessential over-wound hot-rodded crunch and single-coil snap.
Three-Piece Maple/Wenge/Maple Neck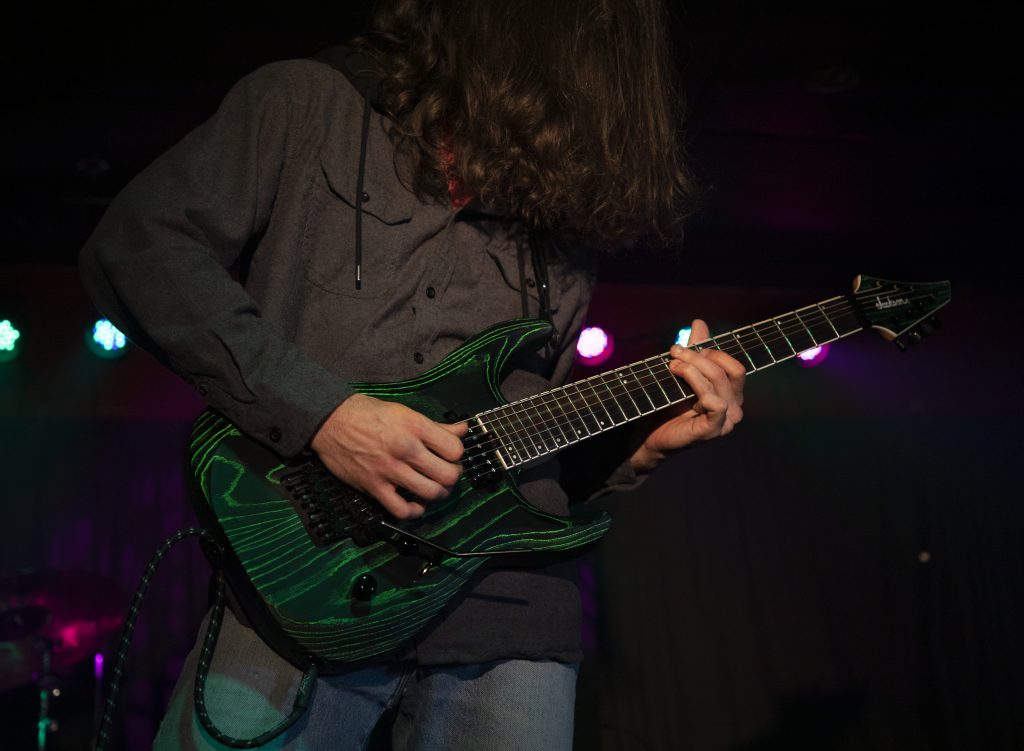 Maple and wenge are dense, hardy woods that can take a pounding. The three-piece neck-through-body construction with graphite reinforcement creates a solid surface resilient to bending or warping due to extreme temperature and humidity fluctuations. Bonus, the back of the neck looks pretty sick with the wenge running up its middle.
Luminlay® Side Dots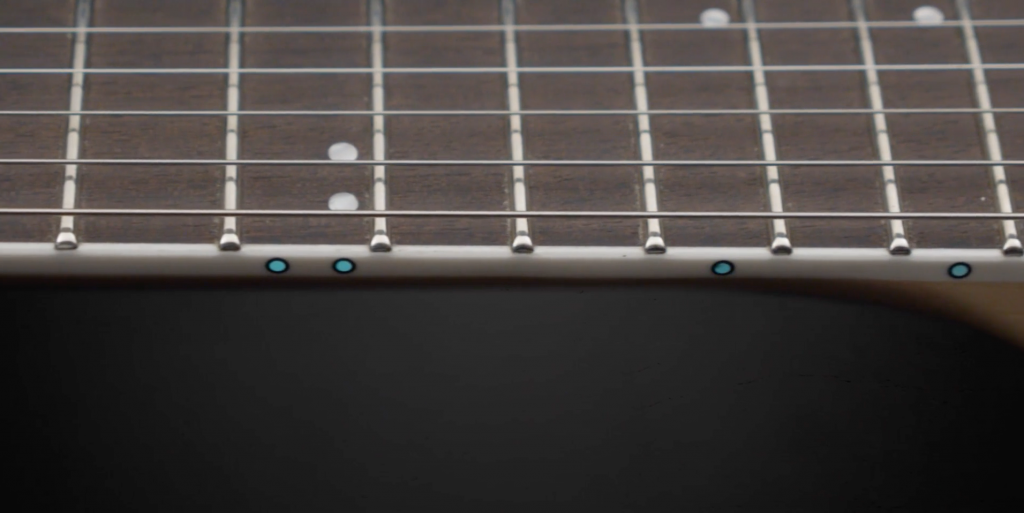 Say goodbye to difficulty finding your place on the fretboard! Crafted from high quality florescent PMMA plastic, Luminlay® side dot markers glow bright even on pitch black stages.
Hipshot Bridge or Floyd Rose 1000 Series Trem Options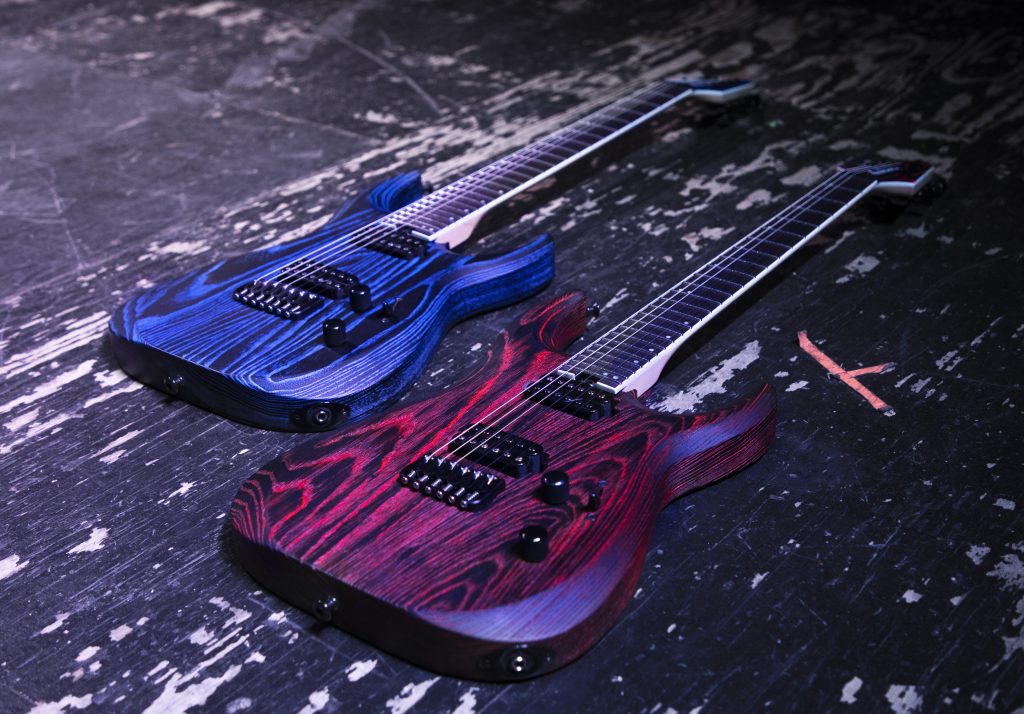 For those who love the rich resonance of a hardtail, the HT6 and HT7 feature a premium Hipshot® bridge for unbelievable note sustain across each string.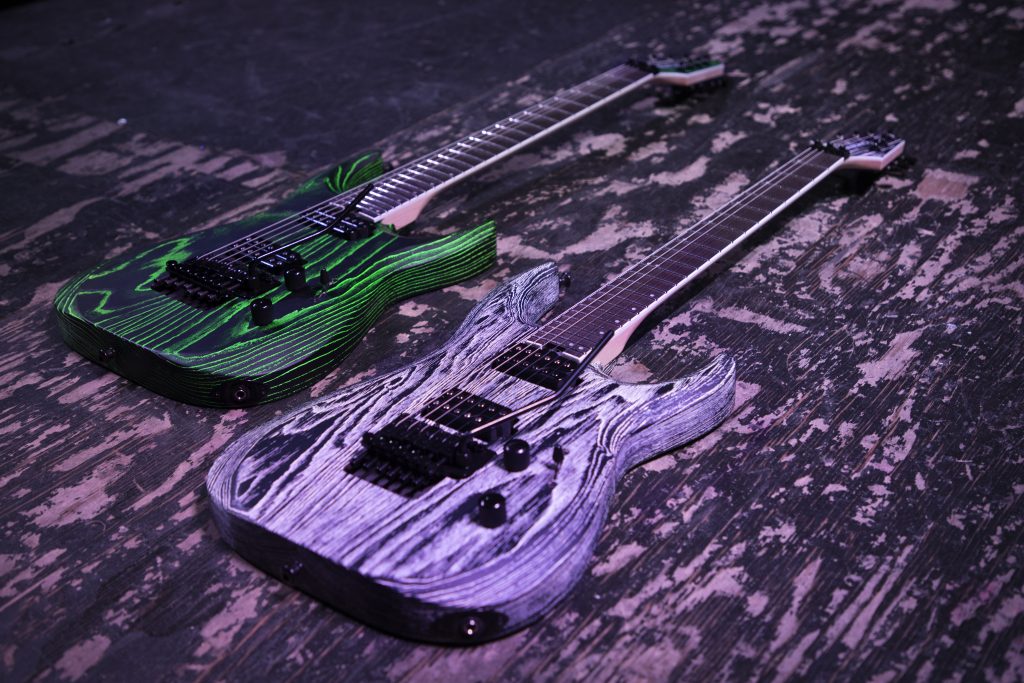 The Floyd Rose® 1000 Series double-locking tremolo bridge system creates tuning stability no matter the intensity of your dive-bomb or stage histrionics.

All models have upgraded features including Gotoh® tuners and Graph Tech® TUSQ® XL nut.
6 and 7 String Offerings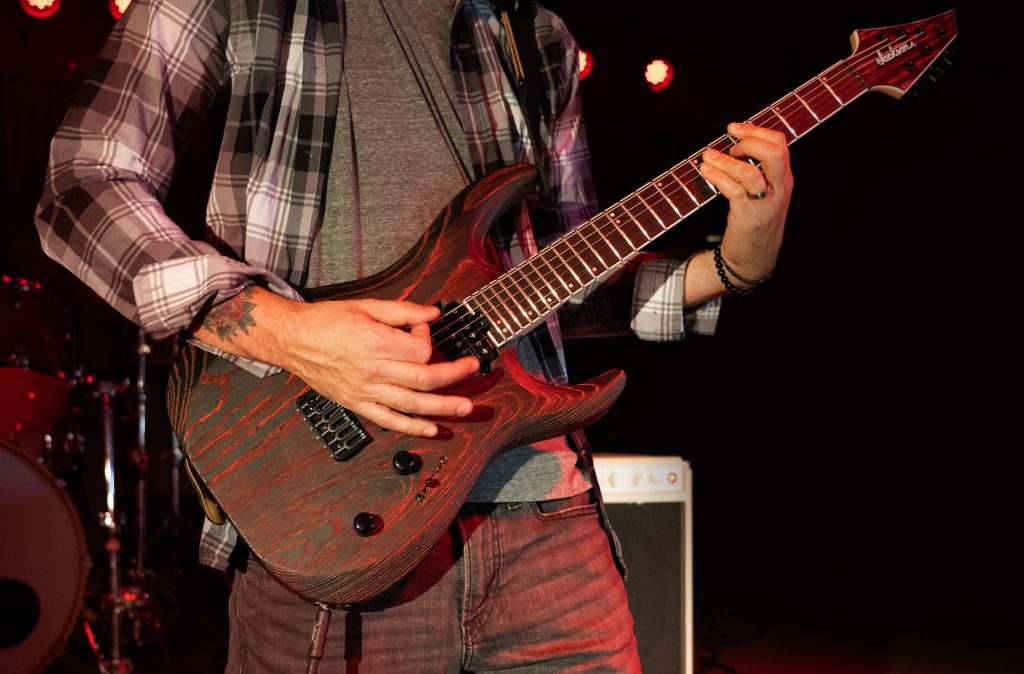 For those who prefer a traditional six-string axe, we've got you covered with both a Floyd and hardtail offering.  For those who favor dropped tunings or want an extended treble range, we've also got a 7-string hardtail and Floyd offering.
Basic Yet Killer Finishes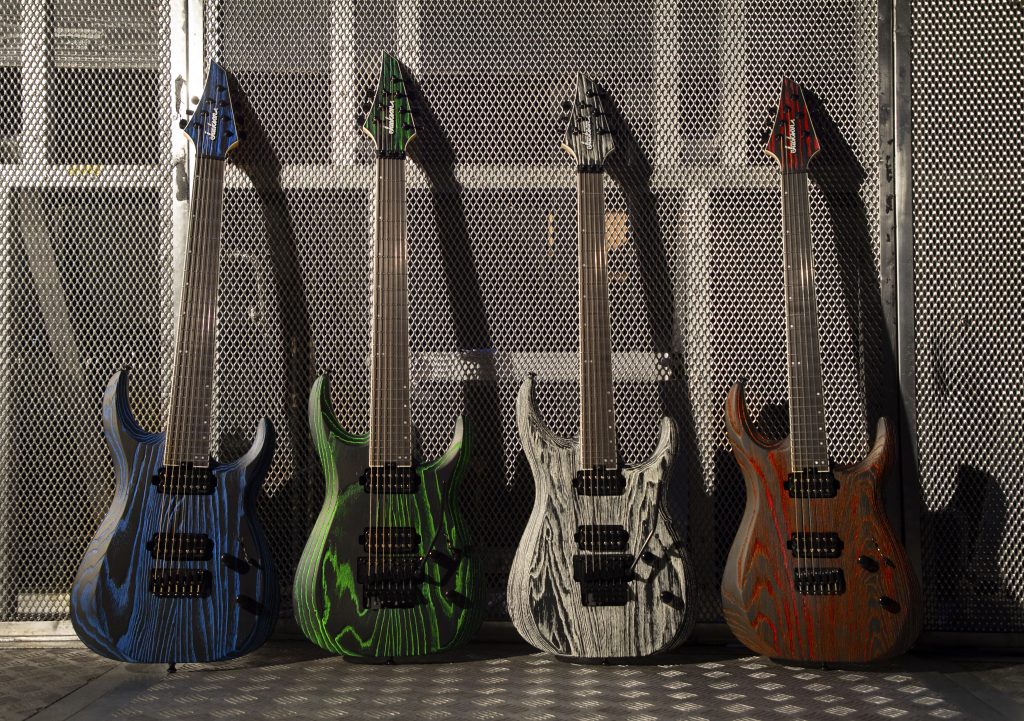 Jackson has never been one to skimp on style, and these Pro Modern DK axes are no exception.
Although starting out with a basic color palette in blue, green, red and white, when mixed in with the sandblasted ash, these Baked finishes look otherworldly.
The Pro Series DK Modern Ash HT6 is available in Baked Red, the Pro Series Dinky DK Modern Ash HT7 comes in Baked Blue, the Pro Series Dinky DK Modern Ash FR6 comes in Baked White and the Pro Series Dinky DK Modern Ash FR7 comes in Baked Green.