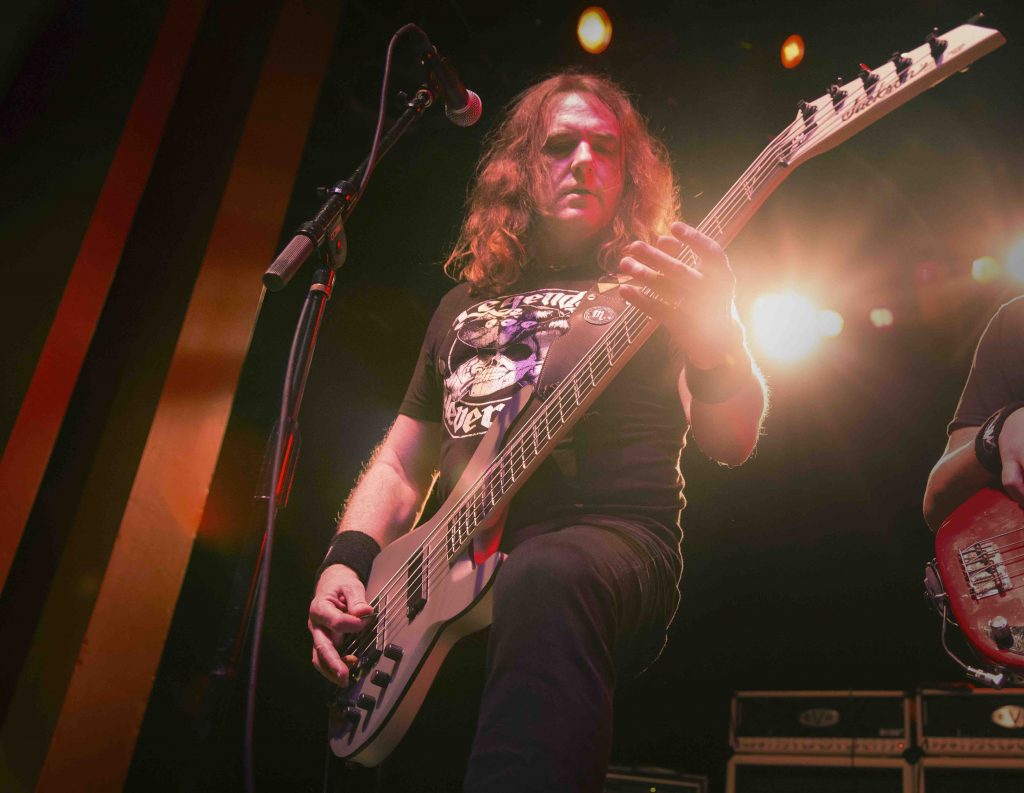 Megadeth's David Ellefson launched the #SCHOOLSOUT initiative with the help of The David Ellefson Youth Music Foundation to help bring free music lessons to kids impacted by school closures due to the on-going COVID-19 pandemic.
"Everybody's off the road right now," noted Ellefson in an interview with The Arizona Republic. "I'm sure everybody's going to start to feel a little stir crazy and quite honestly, this will help keep us all in a charitable mode."
Ellefson rounded up some of his talented friends to help with the effort, including fellow Megadeth member Kiko Loureiro, Five Finger Death Punch's Chris Kael, Phil Demmel and Nita Strauss.
"It quickly went from, 'Hey David, we should do this,' to having 20 of our friends on board!" said Thom Hazaert, Ellefson's business partner at the foundation. "Obviously, the whole purpose of our youth music foundation is to push forward music education in school. But what happens when kids can't get to school?"
Students 18 or younger can participate in either guitar, bass, drum or vocal lessons and can choose their instructor from a roster packed with gold, platinum and Grammy Award-winning musicians.
"The charitable mind keeps the troubled mind at bay," said Ellefson. "With all the stuff going on right now, when we've got guitars in our hands and we're communicating with our fans and students, I think that's a perfect way to keep all of us out of trouble as well."
Visit The David Ellefson Youth Music Foundation website to apply to participate in #SCHOOLSOUT. Click here to donate to the initiative and follow Ellefson here for more music news and announcements.