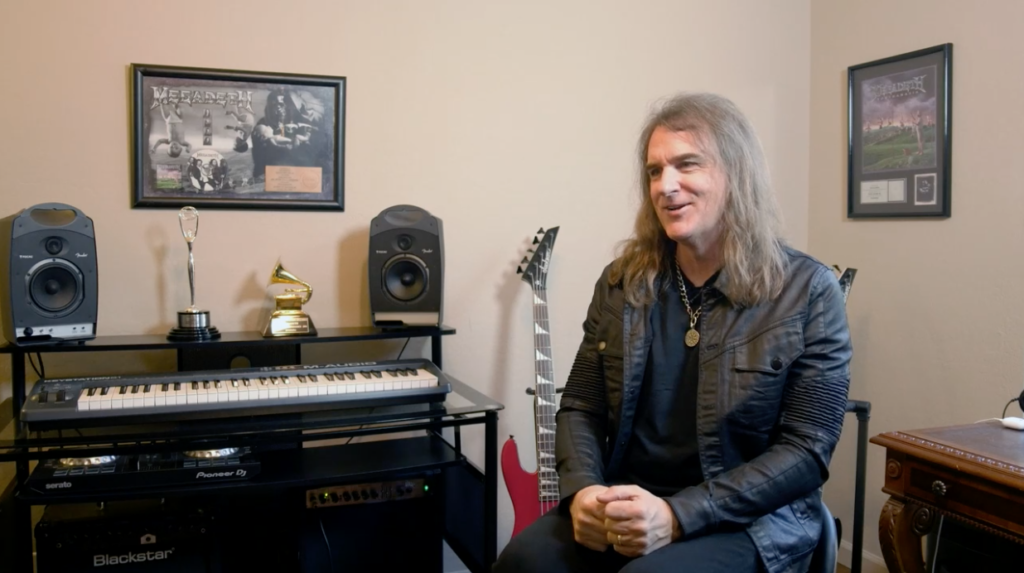 Where would you keep your Grammy?
With the 61st Annual Grammy Awards show coming up this Sunday night, David Ellefson took the Recording Academy inside his Arizona home to find out where he stashed the little golden gramophone from Megadeth's 2017 best metal performance win for  "Dystopia."
"I keep my Grammy in my home office, which is also a bit of a work station to develop ideas," said Ellefson.
His Grammy proudly sits atop a keyboard next to his arsenal of Jackson basses, and dang does it sure makes for an impressive and inspirational view.
Despite having been nominated for 11 Grammy awards with Megadeth, the thrash metal pioneer claims the nerves that follow releasing new material never truly go away.
"Every record you make, you're essentially creating your next future," added Ellefson. "I don't care who you are and how great of a record you feel you've made, when you first put it on for somebody to hear it, there's always this moment of, 'Oh God, I hope they like this.'"
Check out the full interview below.