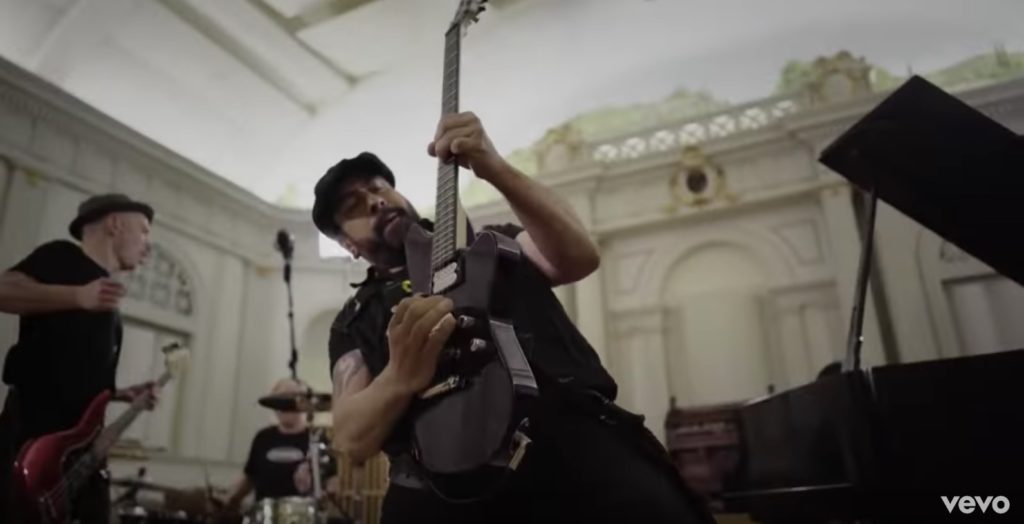 Rock 'n' roll foursome Volbeat released a new high-octane music video for single "Die To Live" off their seventh album, Rewind, Replay, Rebound.
Frontman Michael Poulsen and guest vocalist Neil Fallon's distinctive vocals kick this number into overdrive before guitarist Rob Caggiano cuts in for a ripping solo on his custom Shadowcaster.
Volbeat is currently touring in support of Rewind, Replay, Rebound with Baroness and Danko Jones. Give the video for "Die To Live" a watch below, and catch them on tour here.