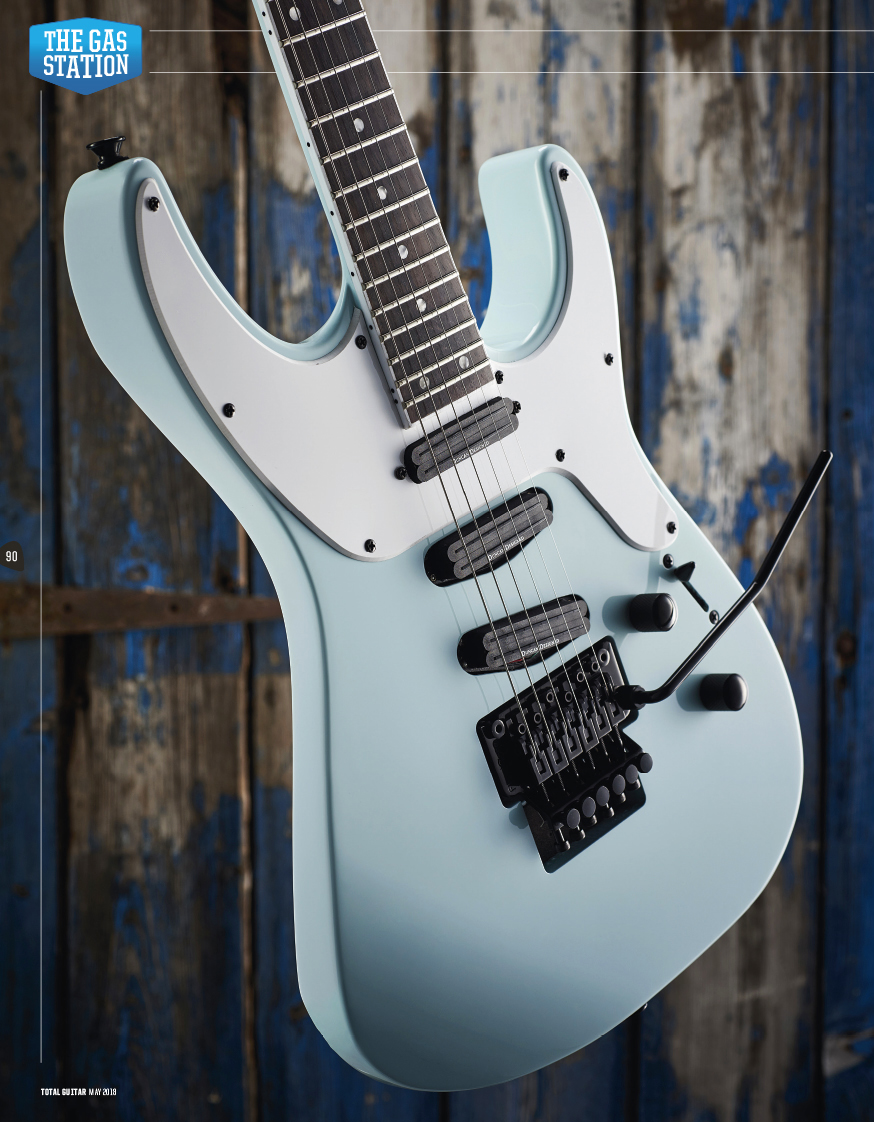 "Never played a Jackson? This will blow your mind," promises Total Guitar's Jonathan Horsley of the all-new Jackson SL4X guitar during a review in the U.K. magazine's May issue. The article also includes a detailed history of this throwback axe, which earned Total Guitar's Best Buy Award and a 5 out of 5-star overall rating.
After praising the merits of the compound radius, jumbo frets, rock-solid tuning stability and overall easy-playability, Horsley dives deep into the pickups and versatile tone offered with this "red hot" axe.
"If its engineering keeps the SL4X' s tuning honest, the HR-101 Hot Rails bring out the devil inside," he noted. "With a more scooped tone, the Hot Rails make a welcome option on an instrument that would ordinarily see pickup combos with more midrange bark. With the gain cranked full, there's an LA shred vibe to the bridge pickup; harmonics are on tap, and while there's plenty of heat to help your solos cut through, its rhythm tone is perfect for hard rock with plenty of juice for ultra-gain metal scenarios. Selecting the neck pickup for leads dials back the harmonics a little, and it's perfect for those more intricate shred passages. If you can't nail a sweep-picked A minor arpeggio on this, you never will.
"With a five-way pickup selector and a master tone pot with plenty of range, the SL4X is one versatile beast. With clean tones it's lively, dynamic and elastic; you can roll the tone back and noodle on jazz, engage the neck and middle pickups for some syncopated funk, and there are plenty of chewy blues tones, too. But this is what the Soloist was designed for: shredders run the gamut from jazz fusion to cacophonic speed metal and need a guitar to handle all styles."
You can order a copy of the issue here to read the full review, or head to iTunes for a digital copy.