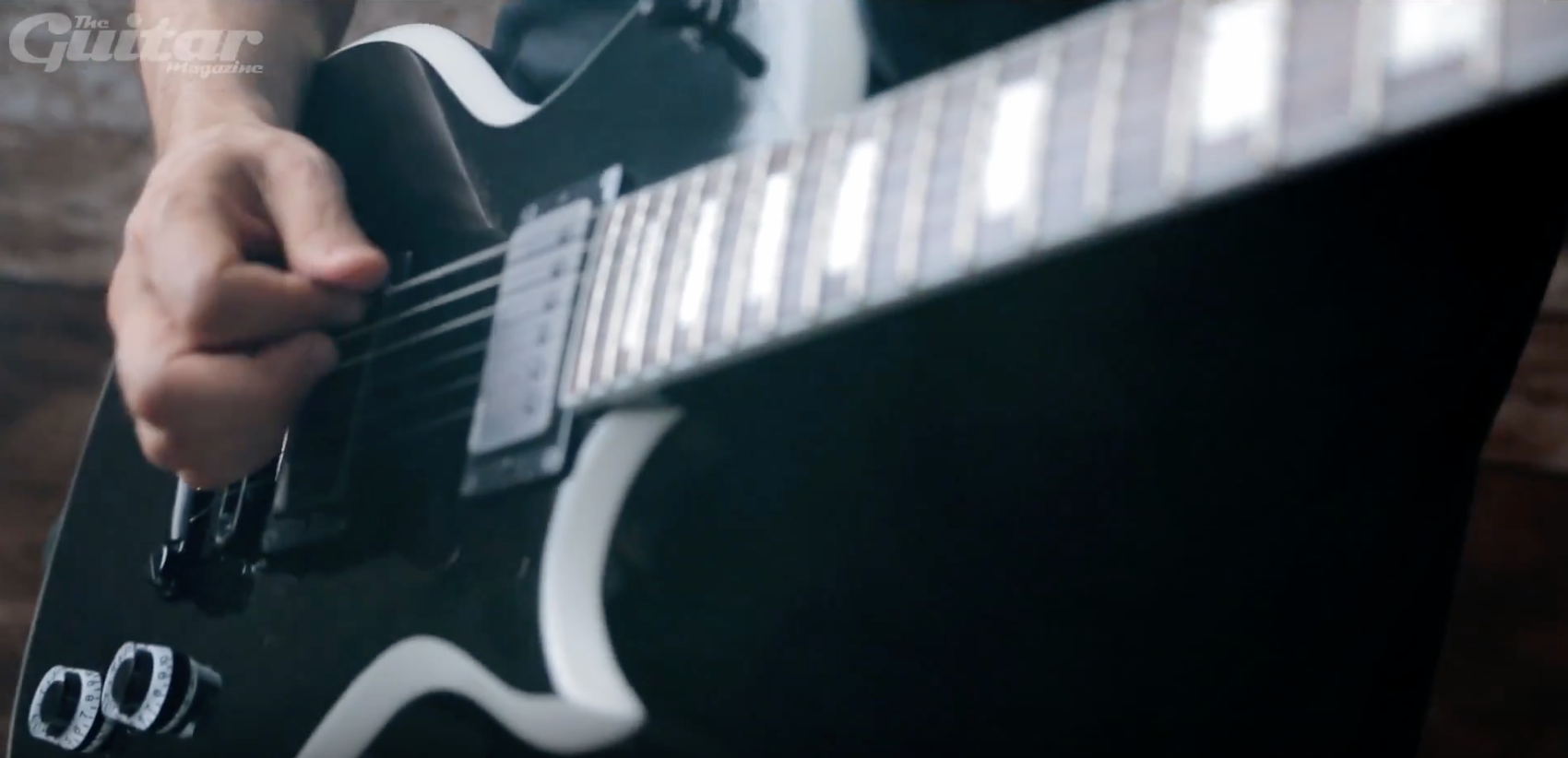 In the September issue of The Guitar Magazine, Darran Charles of the UK-based rock band Godsticks reviewed the X Series Signature Marty Friedman MF-1 and also interviewed the former Megadeth axeman about his weapon of choice.
"While Friedman is famed for having a particularly unorthodox playing technique, you don't have to play like him to enjoy this guitar," noted Charles in his review. "This is a true metal workhorse."
Charles loved the subtle features that cater to heavier playing, like how the MF-1's slimmer body with a deeper cut lower horn maximized playing comfort and upper fret access, while the evenly distributed weight of the axe helps reduce shoulder fatigue.
Designed by Friedman, the guitar's passive EMG Marty Friedman signature pickups pack full-bodied clean tones ideal for playing powerful arpeggiated chords.
"Being passive is a must," said Friedman of his pickups. "Battery-operated things, especially pickups, can have sweet spots in regard to how much power is left in the battery. I want to be in the sweet spot all the time.
"I went back and forth with EMG to develop the ultimate passive pickup: one that can match that great EMG active heavy sound and have really human sounding warmth as well."
Read the full review here.