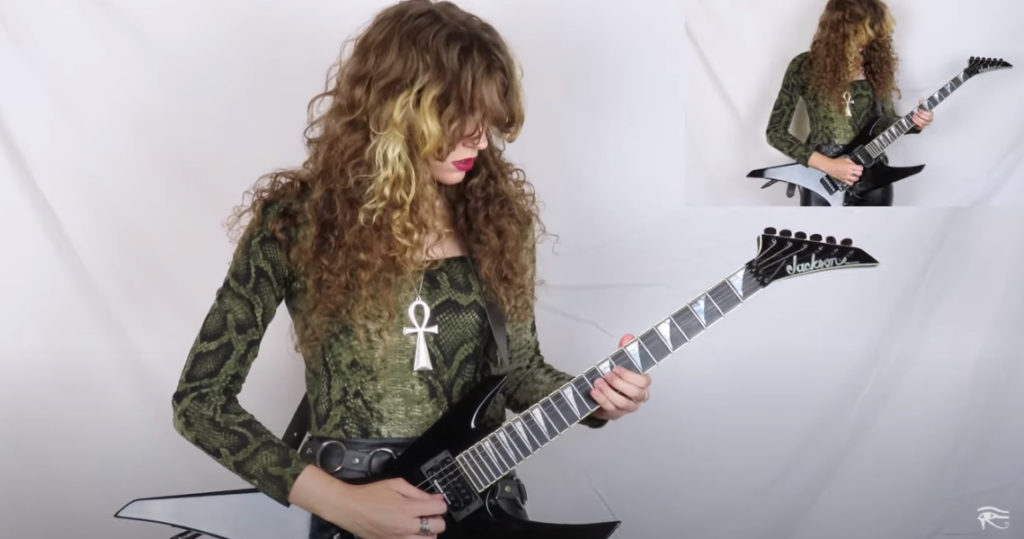 Axe ace Sonia Anubis, who left Burning Witches this past May to join a new old-school death metal band called Crypta, showed off some impressive skills in a recent YouTube cover of AC/DC's "Let's Get It Up."
Anubis flawlessly covered both the rhythm and lead parts of this classic rock 'n' roll number from AC/DC's pivotal 1981 release For Those About to Rock We Salute You with the help of her Jackson® USA Select Warrior™ WR1. The Seymour Duncan® Invader™ SH8 and Seymour Duncan Full Shred™ pickups gave this iconic cover tune a robust, gritty attitude.
Watch Anubis's cover below, and follow her here for more music news and announcements.