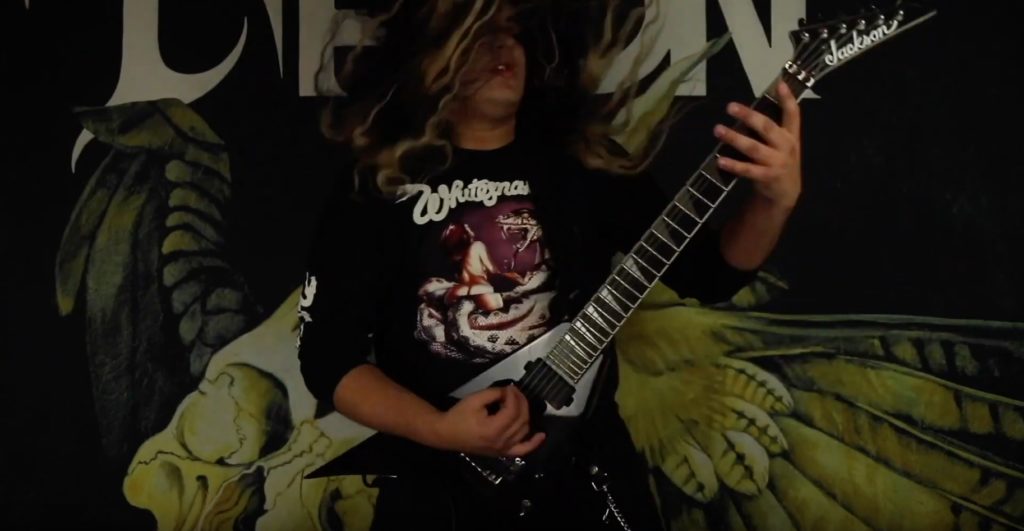 Guitarists Bryce VanHoosen and Sebastian Silva of Portland, Ore.-based power metal band Silver Talon show off their chops in a recent video playthrough of the band's single "Speed of the Night." The track is off their 2018 debut EP Becoming a Demon, which is available here.
The metallers sure know their way around a fretboard as "Speed of the Night" is loaded with brisk arpeggios. VanHoosen tears it up on a Ferrari Red Jackson Pro Series King V KV, and Silva holds his own on a Black Pro Series King V KV.
Give the playthrough a watch below, and catch Silver Talon live here.