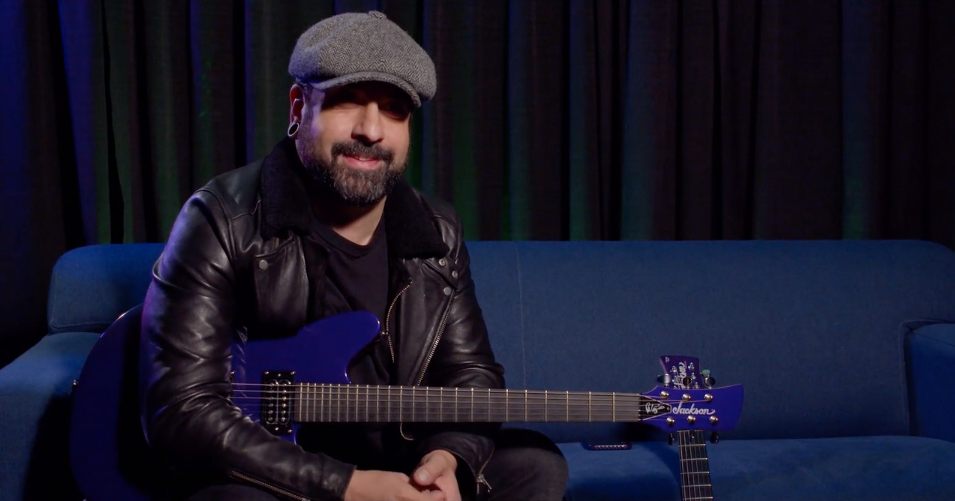 Volbeat guitarist Rob Caggiano landed himself in the hot seat for a recent episode of Jackson's Speed Round.
During the rapid-fire drill, Caggiano revealed tour necessities, guilty pleasures and what ingredients he felt should never be on pizza.
"I like the new Halsey record [Manic]," confessed the heavy metal axeman. "I listen to everything from Miles Davis to Bo Diddley to Halsey to Cattle Decapitation!"
As for pizza, Caggiano had a very decisive opinion on the Hawaiian-style pie.
"Yah, you don't put pineapple on pizza," emphasized Caggiano. "Well, you can do it— just don't call it pizza at that point!"
Watch Caggiano's episode of Speed Round below.