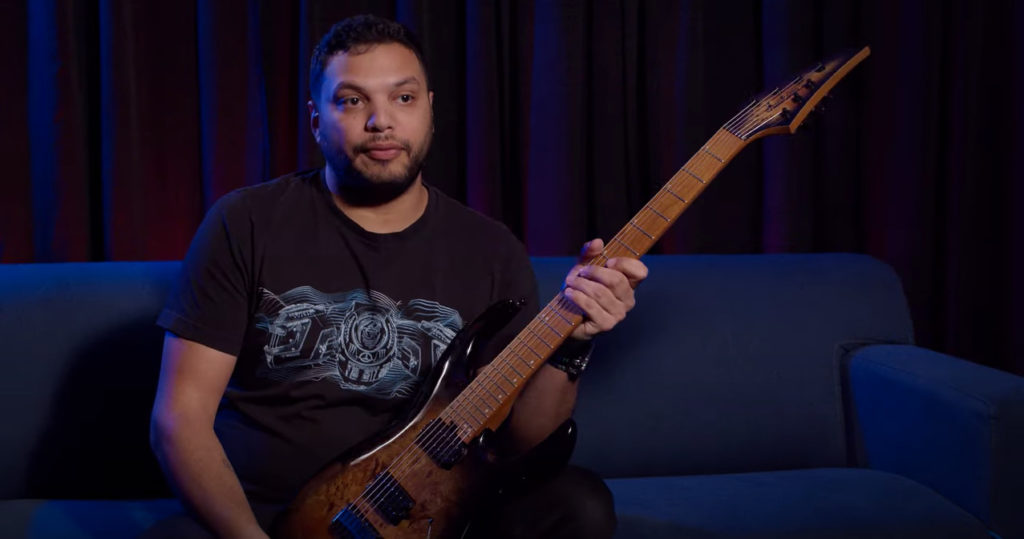 Periphery guitarist Misha Mansoor sat down with the Jackson team for an exclusive look at his latest Pro Series Signature Juggernaut HT7P axe.
"These Pro Series models feel consistent with the USA models," said Mansoor. "I'll have people over, and they'll be trying out my guitars. I'll hand them a Pro Series and they will be absolutely flabbergasted when I tell them the price of the guitars."
In the video below, Misha runs down the instrument's value-loaded features, including his preference for its basswood body.
"[Basswood] is one of my favorite tone woods," said Mansoor. "Sometimes I get questions like, 'Why basswood?' like it is some cost cutting measure, but so many of my guitar heroes had a basswood guitar. You get this punchy mid-range out of it."
The Juggernaut shape also features deep contouring on the lower horn and heel to maximize upper register access.
"I did want there to be as much room as possible for your hand when you're on the upper frets here," said Mansoor. "We've got it about as rounded and as nice a heel as possible. I jokingly call it the 'handshake heel' because it fits perfectly.
In the clip, Mansoor also reflected what it is like to be part of the elite Jackson signature roster.
"It's really sick to be a part of the Jackson roster!" said Mansoor. "As of late, they've been investing in a lot of young talent and a lot of my peers who I really respect. Being around musicians you respect and like is a great feeling."
Watch Mansoor discuss the HT7P in Black Burst Burl in the video below.