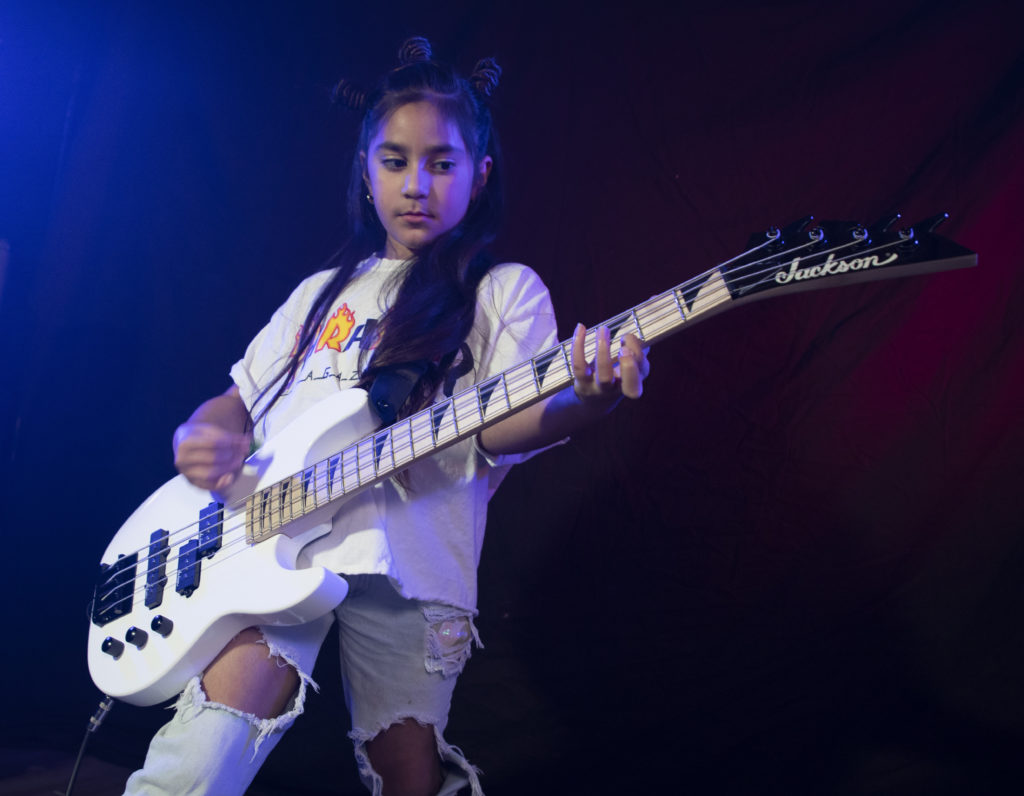 The Jackson JS Series Concert™ Bass Minion JS1X left a big impression on Bass Player magazine's Joel McIver, who loved the construction and value of the diminutive low-end instrument.
"Everything moves as it should, with no sense of cheapness whatsoever," wrote McIver in a review appearing in the December issue. "How they've pulled this off at this price, I have no idea."
The Minion JS1X is loaded with Jackson P-style and J-style pickups that captures both the unmistakable punch from a Precision bass and the snarl of a Jazz bass.
"There's a fairly big low-end response!" wrote McIver.
For those still in need of a last minute holiday gift, the Jackson Minion Concert Bass, targeted at beginners given its shorter 2/3 scale, is your best option according to McIver!
"The Minion JS1X is the best mini-bass we've tested so far," he concluded.
Grab the December issue of Bass Player magazine for McIver's full review.