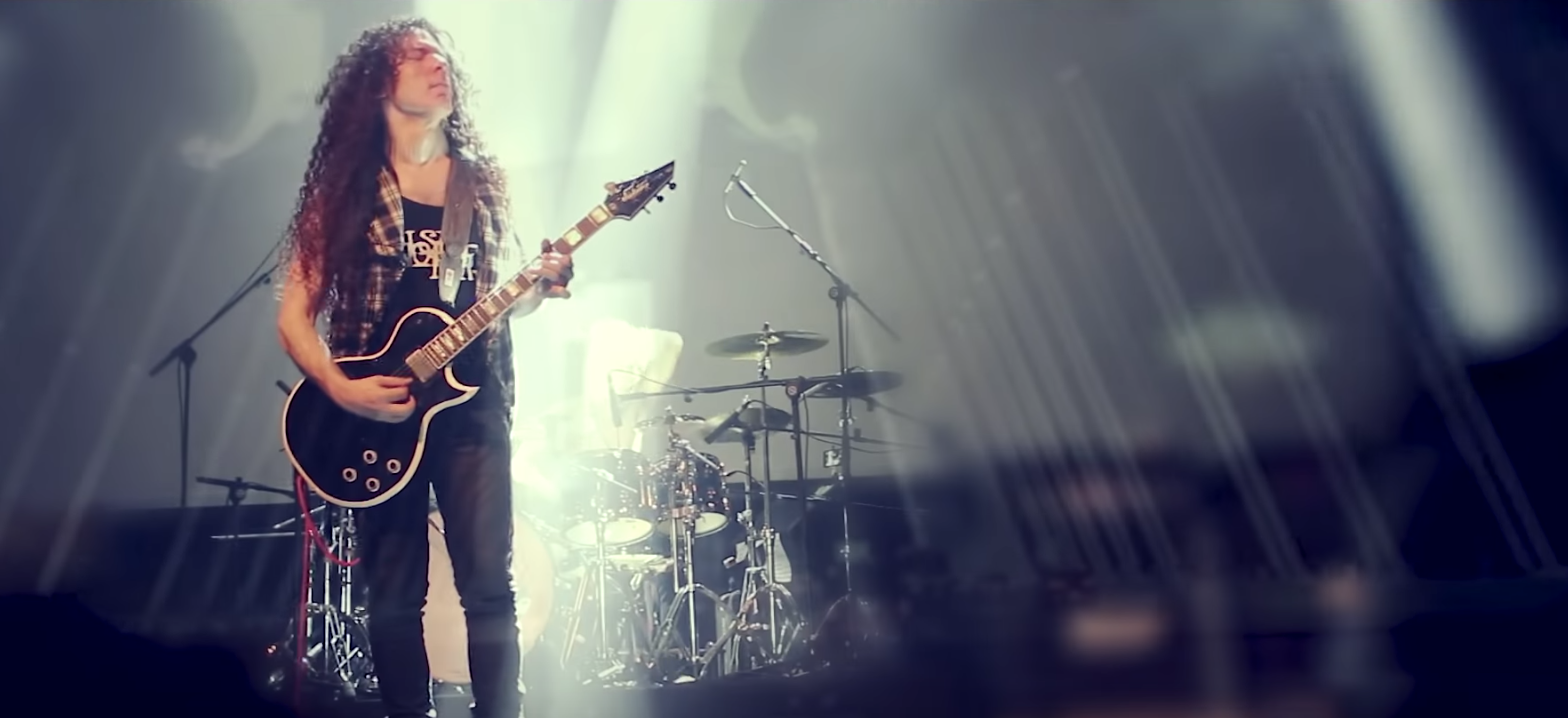 Marty Friedman released the music video for "White Worm" from his upcoming live album One Bad M.F. Live!!, and it is packed with the scorching guitar playing you would expect from the legendary axe man.
"When I'm playing live, I love to see that moment when people in the audience seem to get a revelation," Friedman said in an interview with Guitar World.
One Bad M.F. Live!! was recorded during Friedman's most recent tour and features the former Megadeth guitarist playing alongside the monster talents of guitarist Jordan Ziff, bassist Kiyoshi and drummer Chargeeee. The video meshes clips from Friedman's stellar performance on his Jackson USA Signature Marty Friedman MF-1 with behind-the-scenes footage of the band throughout the tour.
"I want people to leave the show being inspired to go out and do something that they can enjoy as much as we do, whatever it is," added Friedman. "That's how I felt as a kid going to concerts. I wanted to document that feeling on a live album."
One Bad M.F. Live!! will be released Oct. 19 on Prosthetic Records. Check out the video below.